Trending:
She gave birth to a Russian oligarch's daughter and kept quiet about the war: how Miss Ukraine Inna Tsymbalyuk tried to sit on "two chairs". Photo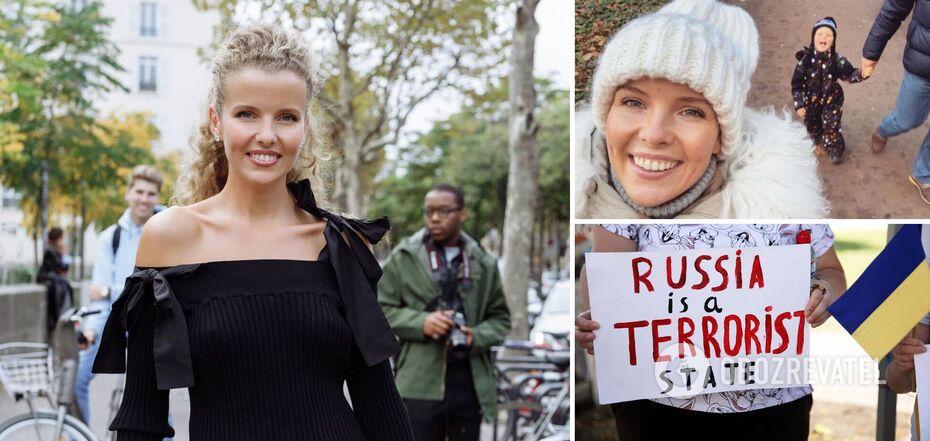 Inna Tsymbalyuk about the war
"Miss Ukraine Universe 2006" Inna Tsymbalyuk was born and raised in Chernivtsi, she has taken part in many different beauty pageants, been a popular TV presenter, tried herself in movies and as a singer on stage. Yet for the past few years not much has been known about the model and the presenter to the Ukrainian audience. The thing is that the Ukrainian married a Russian oligarch, moved to Moscow, where she gave birth to her chosen one's daughter, and forgot about her native country.
As one might have guessed, Tsymbalyuk also chose to remain silent about the Russian Federation's full-scale terrorist war against Ukraine. Although we should note that almost immediately after February 24, the model did publish a prayer in Ukrainian. This was the first and last post of the star, in which she somehow remembered her country. OBOZREVATEL offers to talk more about it.
As we have already noticed, Tsymbalyuk was at one time quite famous in the expanse of Ukrainian infospace. She worked on the show Dancing for You on 1+1, she co-hosted Savik Shuster's The Third Half project, hosted the Inter TV show Weather and the ICTV show Zirkoviy Patrol. The most popular project was "Queen of the Ball" on TET channel, where together with Theo Dean and Yevhen Kalkatov she collected eleventh-graders for the prom.
As for her modelling career, after winning "Miss Ukraine Universe 2006", Tsymbalyuk went to represent our country in Los Angeles, USA, where she was one of the top 20 finalists.
The Ukrainian could have continued to achieve career heights, but she chose a different path. In 2013, Tsymbalyuk married Igor Pestrikov, an older Russian oligarch for 19 years. He was accused of embezzling millions and had been a figurehead in armed assault cases.
The model was introduced to the businessman by Russian singer Alexander Buynov, who since 2014 has actively supported Russian aggression against Ukraine and Putin's bloody regime.
As can be understood from the pictures on social media, the Tsymbalyuk-Pestrikov family maintained a friendly relationship with the putinist. The model often posted joint holiday photos with Buynov.
After her marriage, however, Inna continued to visit her homeland frequently. She lived in three countries: Ukraine, Russia and France. For a while the model settled in Paris, but in 2015 she decided to give birth to her daughter in Moscow.
Tsymbalyuk prefers not to talk about her private life. In ten years she has never published a photo with her Russian husband, although she does show pictures of her daughter from time to time.
Probably after the full-scale invasion, Tsymbalyuk did not want to be written down as a traitor. That is why she published a Ukrainian-language post with the text of a prayer. However, that was the end of the topic of the war on the Ukrainian's blog. She never once condemned the aggression of the Russian Federation, continuing to post abstract topics and aesthetic photos.
Currently, Tsymbalyuk's Instagram page is inaccessible to internet users from Ukraine.
Earlier, OBOZREVATEL also wrote that a Ukrainian blogger, who represented Ukraine at the 1996 "Miss World" and was also the "Vice-Miss Kiev", Nataliya Bakay (Kozitska) issued in her social networks a portion of propaganda nonsense about her native country, war and President Volodymyr Zelenskyy. However, the position of the Putinist, who, by the way, is the wife of Ukrainian billionaire and former head of Naftogaz of Ukraine Igor Bakaya, is not very surprising. The woman and her family have been living for many years on Rublyovka not far from Moscow and seem to easily ignore the genocide of their own people for bloody rubles. All the details are in our material.
Only verified information on our Telegram channel Obozrevatel and on Viber. Do not be fooled by fakes!