Trending:
Selena Gomez saved by a friend and Sarah Hyland by her brother: 5 celebrities who had their organs transplanted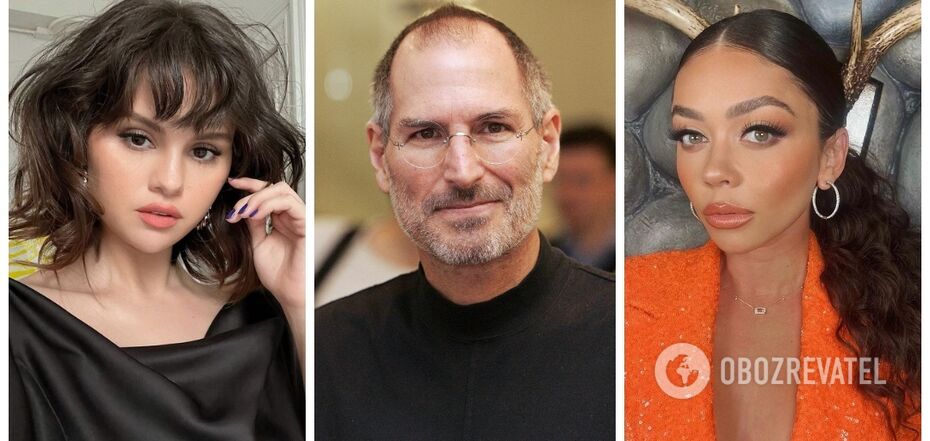 Stars whose lives were saved by donors.
Organ transplantation is one of the most complex and advanced achievements of modern medicine. It becomes the last hope for prolonging life and returning to a full existence for many people.
Steve Jobs, Selena Gomez and other celebrities are among those who have undergone transplants. They did not remain silent about their problems but spoke publicly to inspire other people who are waiting for donors. Read the details in the OBOZREVATEL material.
1. Selena Gomez
American actress, singer and designer Selena Gomez was diagnosed with lupus erythematosus (Liebman-Sachs disease) in 2015. This autoimmune disease can cause inflammation of the joints, skin, brain, heart, lungs, kidneys and blood vessels. Selena needed a kidney transplant. Her friend Francia Raisa, who was matched as a donor, decided to help.
At first, the operation was not very successful, because the doctors affected the artery. However, the second attempt was better. The new kidney took root for a long time, but now Gomez feels much better. She systematically checks the state of health. She talks about her experience frankly to support others.
2. Sarah Hyland
American actress best known for appearing in the American Family series, as well as the Struck by Lightning and Scary Movie 5 films, Sarah Hyland has suffered from kidney dysplasia for many years. She was given her dad's kidney in 2012, but it didn't take root. As a result, Sarah needed a transplant a second time in 2017. This time the donor was her sibling. The actress talks about her experience openly since then and encourages others to check their health regularly. Any disease is much easier to prevent or cure in the initial stages than to fight it already in a neglected form.
3. Steve Jobs
American entrepreneur, businessman, industrial designer and inventor Steve Jobs suffered from pancreatic cancer for many years. He learned about the terrible diagnosis in 2003. Surgeons insisted on the need for a liver transplant, but Jobs decided to treat it with diets.
He did get a liver transplant in 2009. It helped. However, not for long, because time was lost. The founder of Apple Inc. passed away in 2011.
4. Mandy Patinkin
American actor and singer Mandy Patinkin best known for his roles in the Criminal Minds and Homeland series, as well as in the Life Itself movie, began to lose his eyesight in the 90s. Doctors diagnosed the celebrity with keratoconus. This is a disease that destroys the cornea of the eye and can lead to blindness. To prevent this from happening, Mandy had both corneas transplanted. He now feels great in his 70s but has to wear glasses.
5. Lucy Davis
British actress, star of The Office BBC series and Shaun of the Dead movie Lucy Davis found out that she has kidney failure (a condition of the body in which one or both kidneys can no longer work independently) during a routine checkup. The girl waited for a donor for a long time. In the end, her mom donated a kidney. Now Lucy is not worried about her health problems.
Earlier OBOZREVATEL wrote about Brad Pitt, Billie Eilish, Justin Bieber and other stars suffering from incurable diseases.
Only verified information from us in Telegram-channel Obozrevatel and Viber. Do not fall for fakes!