Trending:
"Russvision": Putinist Stas Baretsky plans to hold an analogue of Eurovision in the castle of Pugacheva and Galkin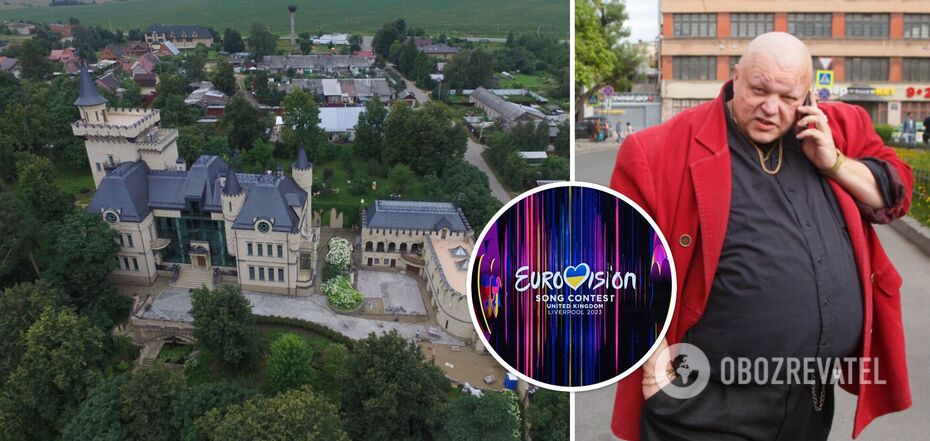 Stas Baretsky plans to hold an analogue of Eurovision in the castle of Pugacheva and Galkin
With bubbles, the Russians were proving how happy they were to be excluded from the Eurovision Song Contest after the full-scale invasion of Ukraine, and also assured that they were completely indifferent to the song contest. However, this summer Russia is planning to hold "Russvision" - an analogue of the international musical battle. The initiator was a controversial showman and producer Stas Baretsky, who bought the famous castle of Alla Pugacheva and Maxim Galkin in the village of Gryaz. It is there that the Putinist wants to hold a pathetic parody of Eurovision.
Baretsky hopes to involve Kremlin buffoon Philip Kirkorov in the organization, and make famous Z-patriots Oleg Gazmanov, SHAMAN and the band "Vorovayki" guest artists. A number of propaganda media write about it.
"Bacchanalia around the Eurovision Song Contest and Russophobic dances around the exclusion of Russia from the song contest is outrageous to the bone. Not only Russian performers will perform here. The first "Russianvision" will be held this summer," Baretsky said.
Who will come to a terrorist country to perform in a shameful contest? Baretsky says that performers from "friendly countries. However, there is one condition for all participants - the submitted songs must be in Russian.
"We are negotiating with Kirkorov, he has a great organizational experience, he worked with Eurovision for a long time. He will be our organizer. We will also have SHAMAN, Gazmanov and even a band called "Vorovayki". We want to have a show with different artists. We're not going to focus only on patriotic songs. There will even be rap. The only condition - to perform in the Russian language", - commented the famous scandal master.
The most interesting thing is that until recently Baretsky was planning to make a morgue in the castle of Pugacheva and Galkin, which he bought for a billion rubles (453 million hryvnia). According to the producer, he paid a huge amount for the luxury real estate together with his colleagues in the funeral business. More - in our material.
It should be noted that OBOZREVATEL conducted a text online broadcast of the final of Eurovision-2023.All key events of the broadcast - in our material.
We also told:
- What place at Eurovision-2023 Ukraine took.
- What the winning song of Loreen is about and why she was accused of plagiarism.
- How viewers voted and why their votes changed the standings.
- Who gave Ukraine 12 points and who was awarded the highest score by our national jury.
Only verified information on our Telegram-channel Obozrevatel and Viber. Do not be fooled by fakes!