Trending:
"Russia has raped itself": Artur Smolyaninov made a loud statement and angered Russians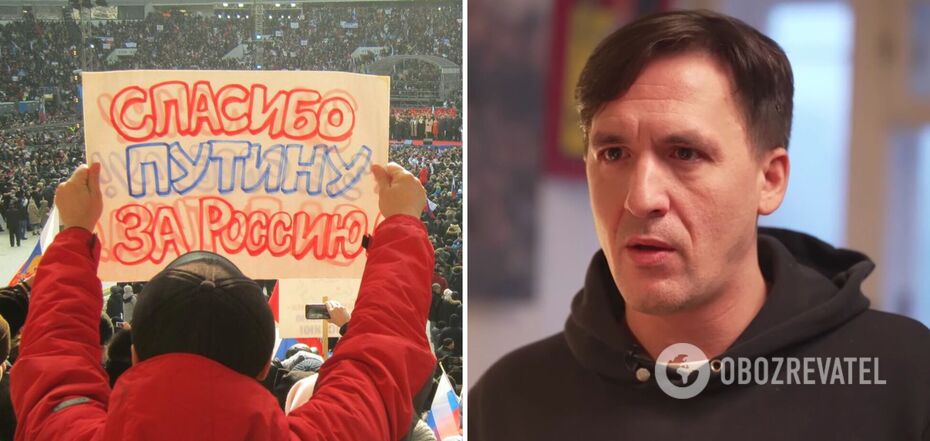 Smolyaninov made Russians hysterical
The Russian actor, star of the 9th Company and Samara film projects, Arthur Smolyaninov, who publicly expressed his anti-war position, made a loud statement about returning to Russia. The artist called Russians crazy and the laws of the Russian Federation a laughingstock.
This caused another bout of hysteria among citizens who enjoy living under dictatorial rule. The comments appeared under a post in one of the propaganda publics (scroll to the bottom of the page to see photos and videos).
Smolyaninov said that he is very angry with the Russians who took away his job and family, so he does not want to return home.
"Russia should try hard to make me want to return to it. Its current incarnation has betrayed us all. She did everything to make us stand aside and say: "Wake up, woman. You've gone crazy. You are not worthy of your children." Because the country is the people, and not vice versa. When a country has raped itself, turned its laws into a laughingstock, turned its citizens into a resource, deprived me of my job and family, it will take a lot of effort to make me want to talk to it," the actor said.
The propagandists immediately began to spread the "betrayal" and call the star an "extremist" and a "foreign agent." The "patriots" of the terrorist country gladly joined the hysteria, kindly suggesting that the fellow citizen "die."
"Who needs you to exert yourself?" "Stay where you are, you scarecrow," "Poor man. Die there", "Clown", "Only in a coffin. You will die in a foreign land," the Russians dispersed.
By the way, earlier Artur Smolyanikov said that if he were to go to war in Ukraine now, it would be exclusively against Russia. According to the celebrity, he has no feelings for the occupiers other than hatred.
Earlier, OBOZREVATEL wrote that the actor appeared in front of the public in the image of Lesya Ukrainka. In it, he recited an obscene and even humiliating poem about the dictatorial president Vladimir Putin, as well as about his ex-wife and mistress.
Only verified information on our Telegram channel Obozrevatel and Viber. Don't fall for fakes!