Trending:
Rare photos of Angelina Jolie, Prince William, Marilyn Monroe and other celebrities in early childhood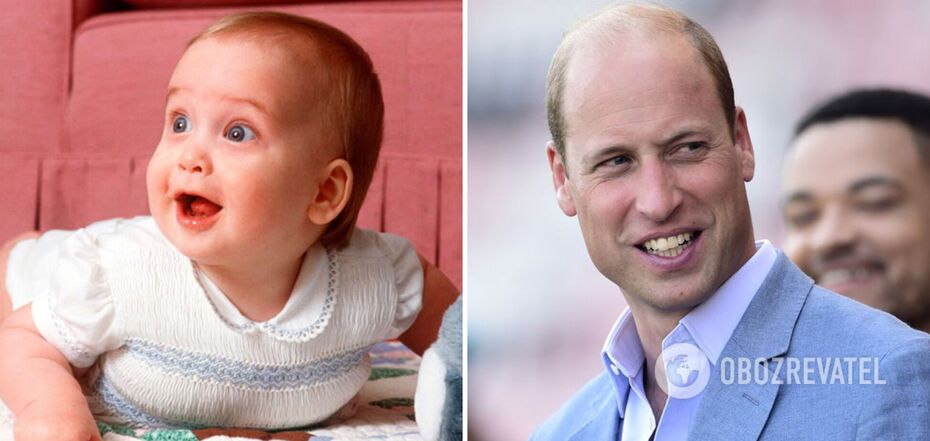 Prince William as a child and now.
If you look at photos of stars from school age, you can easily recognize them all. But what about when they were in diapers? Not everyone can do it, because celebrity babies are not significantly different: they have plump lips and cheeks, as well as big surprised eyes.
We've prepared a selection of baby photos of celebrities that you can look at endlessly. Now some of them have grown up, while others have aged or, unfortunately, passed away. Read more in the OBOZREVATEL article.
1. Marilyn Monroe
The American film actress, model, and singer Marilyn Monroe was already able to pose perfectly for the camera at the age of six. In 1927, the future star was photographed in a lovely white dress. Look, her eyes are as shining and joyful as they were in adulthood.
2. Miley Cyrus
The American pop singer and actress Miley Cyrus now likes to shock the public with shocking images and her expression. It seems that her desire to be in the spotlight began in her childhood. Just look at how boldly she is photographed at the age of 1.
3. Angelina Jolie
The American actress, model and director Angelina Jolie seems to have been preparing herself as a baby for the exhaustion of world fame. She was photographed before she was 1 year old, and her eyes are already thoughtful and sad. We hope she still had enough reasons to be happy.
4. Prince Harry
The youngest son of Charles III and his first wife, the late Princess Diana, Prince Harry had a similar eye shape and charismatic look as a child as he does now. And no wonder, as he was brought up according to strict royal protocol, so that his behavior was in line with his honorable status.
5. King Charles III
Charles III must be so surprised in this childhood photo because he learned that in the future he would become King of the United Kingdom of Great Britain and Northern Ireland. That is, one of the most influential people of the twenty-first century. Imagine what his surprise would have been if he had known that he would receive the new status at the age of 73, not when he was young or in his middle age.
6. Prince William
The eldest son of King Charles III of the United Kingdom and his first wife, Princess Diana, Prince William, in his childhood photo looks incredibly similar to himself now. The only difference is that his eye slit is different and his hair is lighter.
7. Audrey Hepburn
British actress, model, and dancer Audrey Hepburn had a difficult childhood because of World War II. This difficult part of her life shaped her into a strong and determined woman. Look at the photo on the right - the celebrity, as an adult, has not lost the sparkle in her eyes and the ability to smile sincerely.
Earlier, OBOZREVATEL wrote about how Ukrainian stars looked like when they were kids.
Only verified information is available on our Telegram channel Obozrevatel and Viber. Don't fall for fakes!