Trending:
Perfect office makeup. 10 tips from world-class makeup artist Bobbi Brown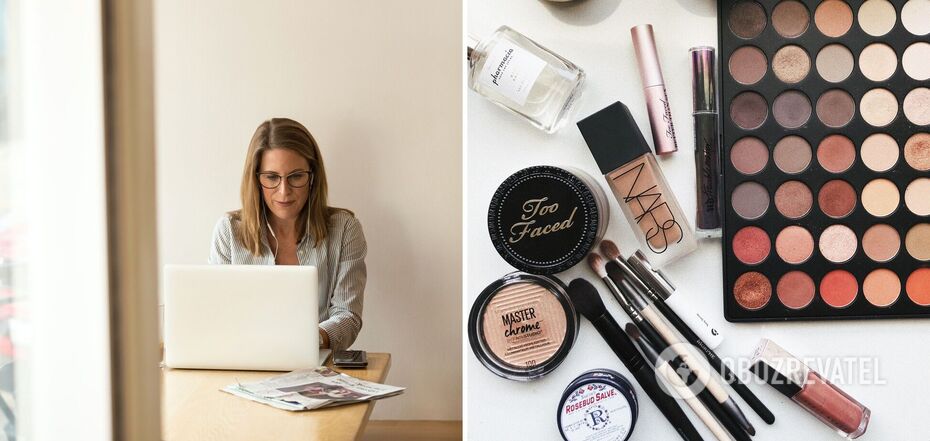 The famous make-up artist told us what the perfect office make-up should look like
No matter where you work, you want your daily makeup to look perfect. It all depends on your work environment - corporate or creative. World-class makeup artist Bobbi Brown believes that you should wear makeup that makes you feel confident but doesn't interfere with your work.
"When you like your reflection in the mirror, it gives you confidence in your work," successful makeup artist Bobbi Brown tells MasterClass. "What's most important about work makeup is the boost it gives you. You don't need a lot of products, and ideally, your work look won't take long to complete. See below for more of Bobbi's workplace makeup tips.
Workplace
Your office makeup should be appropriate for your specific workplace. On your normal workday, you want to make sure you look perfect, you don't want to look "too much" and come in with too much makeup.
Natural look
While your evening or nighttime look may include bronzer, smokey eye, highlighter, red lipstick, eyeliner and false eyelashes, your morning routine at work should focus on creating a more natural look.
Light makeup is a priority
Although it may be tempting to draw arrows or add a deep contour to your cheekbones, work makeup is supposed to be more natural. The makeup artist uses a tinted moisturizer or concealer to hide imperfections, draws eyebrows, uses soft brown eyeshadow, cream blush to create a light look for the office.
Make sure your skin looks good
Whether it's moisturizer or foundation, make sure it's right for your skin. It's a good idea to use concealer and a little bit of powder. An overly powdered face is not an option.
Emphasize your best features
You don't need to wear heavy makeup on your face to look well-groomed. Think about the features that make you feel most confident and emphasize them: it could be glowing skin, well-groomed eyebrows, or softly defined eyes - whatever makes you feel comfortable.
Neutral shadows
When it comes to eyeshadow, warm neutral shades look flattering on everyone and are versatile to wear: nothing too matte, too shimmery, or too frosty - just natural textures.
Lip color
A bright lip color can also look overpowering. Rethink the color of your lips and try a glossy shade instead. You want a color that isn't too bright and overpowering, but not too pale and definitely not a lip gloss.
Take a small makeup bag with you
Keep a small amount of makeup in your work bag to freshen up your look. This can include powder, lipstick, eyebrow pencil, mascara, and tinted moisturizer.
Try 2-in-1 products
All-in-one makeup products that can be blended with your fingers are great for ease of use. You can use a bronzer in a stick to set your eyes and use it to highlight your cheekbones. Or a lipstick can double as a blush.
Use products that are comfortable for you
Avoid makeup that will distract you from your work. If it's something you have to worry about constantly or touch up frequently, it will affect your work.
Do your makeup quickly
Bobbi doesn't know anyone who likes to spend a lot of time on makeup during the day. Develop an algorithm that you can apply to your skin quickly and easily to save time.
Earlier, OBOZREVATEL wrote about 5 makeup ideas from the 90s that you should try this fall.
Only verified information is available on the Obozrevatel Telegram channel and Viber. Don't fall for fakes!