Trending:
Paris Hilton, Nicole Kidman and other celebrities whose children were born to surrogate mothers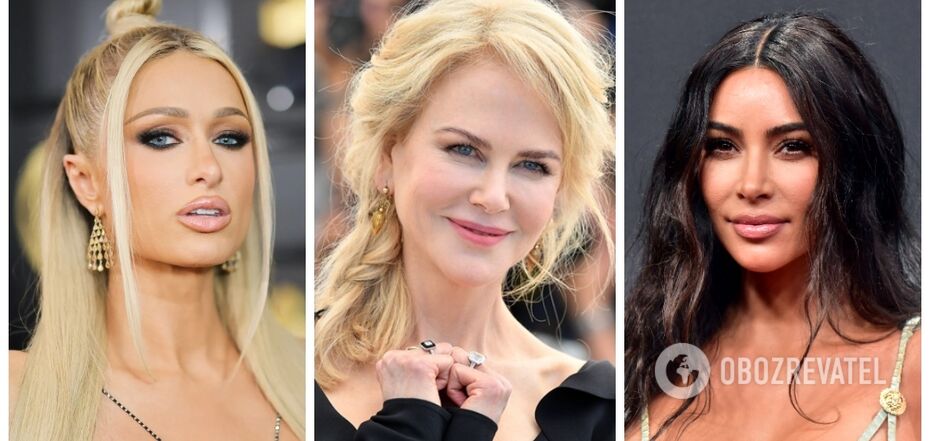 Celebrities who have used the reproductive technology of surrogacy.
Why do more and more couples choose surrogacy? Due to problems with the reproductive system, chronic illnesses, or age, when the chances of natural conception are reduced. Equally common motives are the fear that pregnancy will affect a woman's figure or interfere with her career.
Whatever the reasons, they all have one thing in common - it helps spouses fulfil their dream of motherhood and fatherhood. Which celebrities have used the services of surrogate mothers? Read the article in OBOZREVATEL.
1. Paris Hilton
At the end of January 2023, 42-year-old American fashion model, actress, singer and philanthropist Paris Hilton became the mother of a boy whom she named Phoenix. The famous blonde really wanted to give birth on her own, but she suffered two miscarriages. So, the child was borne by a surrogate mother.
In July, Paris posted a photo with the baby on Instagram and shared her impressions of her new status with her followers: "He is my world and makes my life so full. Mummy loves you so much, angel".
2. Cristiano Ronaldo
Portuguese footballer Cristiano Ronaldo is the father of five children. In 2010, his son was born as a result of a one-night stand with an unnamed American waitress. Later, in 2017, a surrogate mother gave birth to twins. In November of the same year, the celebrity model Georgina Rodriguez gave birth to a baby girl, Alana Martina, and in 2022, another daughter named Bella Esmeralda.
3. Lucy Liu
American actress, producer and director Lucy Liu became a mother in 2015. Her son Rockwell was born to a surrogate mother. The fact is that the film star was so busy with her career that she didn't notice how quickly the years flew by. And at the age of 46, giving birth to a baby naturally became simply impossible.
Now Lucy enjoys spending time with her baby, which she shares with her Instagram followers: "Motherhood makes my world so colourful. My son opens my eyes to the beauty of nature in its purest form every day. Thank you to all mothers who show strength and dedication. You inspire me endlessly."
4. Nicole Kidman
Australian actress, singer and producer Nicole Kidman was unable to get pregnant for a long time. So, while married to Tom Cruise, she adopted her first two children. In February 2001, Cruise suddenly filed for divorce, arguing that there were "irreconcilable differences". Later, Kidman started an affair with country singer Keith Urban. The couple got married, and soon the actress gave birth to a baby girl. Their second daughter, biologically from Nicole and Keith, was born to a surrogate mother.
5. Kim Kardashian
The 42-year-old American television star, model and actress Kim Kardashian is the mother of four children. Her first two pregnancies were difficult: her daughter was born prematurely, and during the second birth, there was a risk to the life of both the reality TV star and her son. As Kim dreamed of a large family, she resorted to the services of a surrogate mother for the third and fourth time, who gave birth to a boy and a girl.
Earlier, OBOZREVATEL wrote about what Brad Pitt, Lady Gaga and other Hollywood stars looked like as children.
Only verified information is available on our Obozrevatel Telegram channel, Threads and Viber. Don't fall for fakes!