Trending:
Panin was full of compliments for Zelenskyi: he may be playing somewhere, but he's a cool man!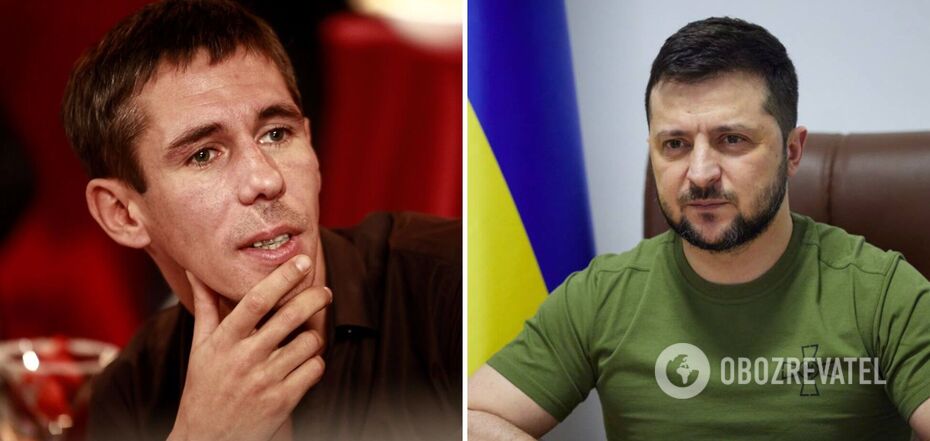 Panin was full of compliments for Zelenskyi: he may be playing somewhere, but he's a cool man!
Russian actor Oleksii Panin, who lives in Spain and condemns the Kremlin's attack on Ukraine, gave a short interview in which he showered President Volodymyr Zelenskyi with compliments. According to him, the head of the Ukrainian state is "a handsome man, a man and a man."
Panin made the statement in an interview with Natalia Vlashchenko on the Ukraine 24 YouTube channel. The actor noted that he does not know Zelenskyi personally, but watches him with pleasure (to watch the video, scroll to the end).
"Zelenskyi is just handsome. I am looking at him with great pleasure now and realize that he is handsome. And the interview he gave to Russian journalists was great, and in general, I see a human being. It's clear that this is politics - we still won't know the truth until the end. It's clear that Zelenskyi may be playing somewhere, but I still see a president, a handsome man, and I like him," said Oleksiy Panin.
He also told a story about a Frenchman he knew who, in a conversation with Panin, said that he was born in the country with a sense of voice. The actor emphasized that he did not want to live in Moscow, but wanted Russia to become a free country.
"He said: "I have the right to go out and say no. We, the French, were born with that." You see, this is what is in their blood. I want to live in such a country. Well, in general, I want to live by the sea, not in Moscow and with any president. But I want Russia to be free. I really think it's a rich country, but all the money has been stolen. Why is all the money in Putin's friends' pockets?" Panin said.
Earlier, OBOZREVATEL wrote that actor Alexei Panin called for distrust of the Russian media. The actor played in films about World War II and was proud that his ancestors had defeated Hitler's Germany, and now Russians had become fascists.
We need support - help OBOZREVATEL with a charitable contribution. Read only verified information on our Telegram channel. Don't fall for fakes!