Trending:
Orchid care: the secrets of proper pruning for frequent flowering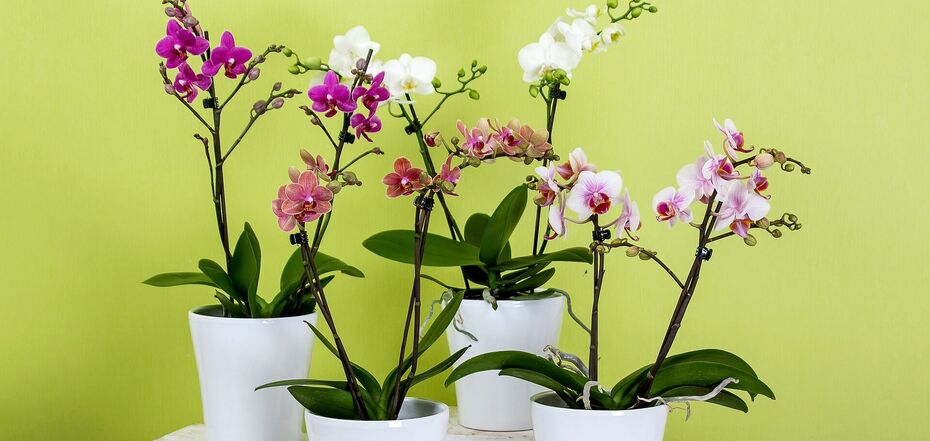 Simple tricks will help you enjoy the ''fruits'' of the plant endlessly. Source: pixabay.com
Florists say that the health of an orchid (phalaenopsis) primarily depends on its root system. Flowers with healthy roots will grow well and produce beautiful "fruits", while those with bad roots will not live long. The gardening experts at Matsui Nursery have shared some tips for re-flowering this plant.
They revealed their secrets, the essence of which is the correct cutting of the roots, to the Express. Florists claim that this way the flower will get stronger and bear fruit very soon.
It is noted that orchids should be trimmed with a sterile blade, sharp scissors or nippers. It is better to cut the peduncle at a slight angle between the second and third triangular node, counting from the bottom up.
But this trick only works in half of the cases. Therefore, florists have discovered another way to give an orchid a new lease of life.
"Give the plant a fresh start by completely removing the peduncle. Cut it off about one and a half centimetres, no more, from the very base. This method ensures better flowering and gives the plant the opportunity to recover and strengthen its roots," the experts advise.
They also recommend removing the thorn completely if it has turned yellow or brown.
Florists also emphasise that orchids should be fertilised regularly. This should be done once a month after the plant has shed its last flower.
You can get a new orchid peduncle by placing the plant in a place with a lower room temperature - about 12 degrees Celsius. Or simply leave the flower away from the heater. Since practice has shown that most of all it was possible to get new "fruits" in winter, when the house and windows are not so warm.
You also need to water the orchid correctly and carefully - approximately every 10-14 days for most standard-sized phalaenopsis or 7-10 days for mini-phalaenopsis. It is worth remembering that the substrate should be almost dry before the next watering.
In addition, florists advise keeping orchids in a bright place with indirect lighting.
Earlier, OBOZREVATEL revealed the secrets that will help orchids bloom frequently. They include proper pruning, temperature, and watering.
Subscribe to OBOZREVATEL's Telegram and Viber channels to keep up with the latest news.