Trending:
Oprah Winfrey, Sharon Stone, Halle Berry and others: the most prominent beauty contestants who conquered the world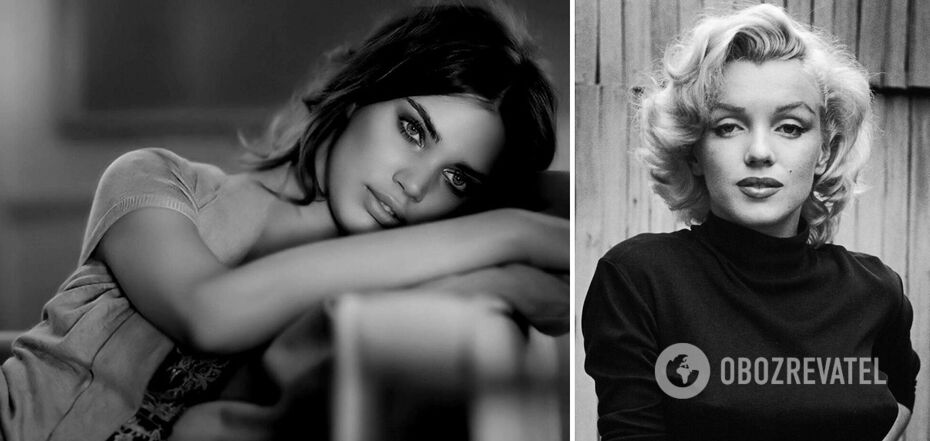 Oprah Winfrey, Sharon Stone, Halle Berry and others: the most prominent beauty contestants who conquered the world
The world of beauty pageants produces outstanding women who not only impress with their looks, but are also able to change the world around them. These beauty queens become symbols of dignity, strength and inspiration for millions of people. Let the stories of some of the great queens I have collected in this article help you understand how they embody values, promote humanitarian issues and encourage positive change in the world.
Despite the stereotypes, beauty queens have an impact on the lives of millions of people. They use their status and influence to fight for women's rights, environmental issues, and to combat violence and discrimination. Global beauty pageants are becoming not only an indicator of style and elegance, but also a platform for communication, exchange of ideas and solving important problems.
Thus, beauty pageant queens are not just the faces of fashion magazines, but real heroes and leaders who draw attention to social problems, raise important issues and inspire us to be better. They show us that beauty can be wielded with power and influence, and help us imagine a better world where everyone has the opportunity to reach their full potential.
Oprah Winfrey
Oprah Winfrey is not only the richest black woman in the world, but also a well-known TV presenter, producer and philanthropist. Her career began with her victory at the Black Miss Tennessee beauty pageant, after which she became a star of television and radio programmes.
Marilyn Monroe
Marilyn Monroe, whose name has become synonymous with female charm, began her fascinating journey to fame by participating in a beauty pageant. Born Norma Jean Baker, she competed under this name in the Miss Burbank 1945 pageant. However, at that time she took only second place, but that did not stop her. Marilyn quickly gained the attention of film producers, and soon her face was adorning cinema posters around the world. She became an iconic Hollywood actress, playing unforgettable roles in films such as The Uncrowned Queen, Sweet Life and Seven Years to Dinner.
Adriana Lima
Adriana Lima, a Brazilian model and beauty queen, has a huge influence on the fashion and entertainment industries. But she doesn't just grace the covers of glossy magazines, she is also active in humanitarian causes. She supports a number of charitable organisations, including women's health and breast cancer. Adriana uses her fame to raise awareness and resources for these important issues.
Sharon Stone
Sharon Stone is a name associated with elegant and mysterious beauty. She became famous after participating in the Miss Colorado pageant in 1976, where she became a finalist. Her penetrating eyes and charismatic personality attracted the attention of viewers and directors alike. Sharon later went on to make a name for herself in film, playing memorable roles in such films as Basic Instinct, Casino.
Halle Berry
Halle Berry is a legendary actress, winner of the most prestigious film awards and a sex symbol of Hollywood. Her path to fame began with her victory at the Miss Teen All-American pageant, and later she represented the United States at the Miss World pageant.
Angela Ponsel
Angela Ponsel, Miss Universe 2019, has an unusual life story. She was the first transgender woman to win this prestigious title. Angela has become a symbol of hope and is actively working to raise awareness of the rights and dignity of transgender people. She uses her platform to change stereotypes and promote understanding and acceptance of others.
Michelle Pfeifer
Michelle Pfeiffer, a delicate beauty with sparkling eyes, also found her first breakthrough through participation in a beauty pageant. She competed in the 1978 Miss Oklahoma pageant, where she was crowned second runner-up. This encounter with the world of viewers and photographers gave her the opportunity to launch her career as a model and actress. Michelle went on to become a Hollywood star and starred in several unforgettable films such as Sweet Smell of Success, Crazy Day and The Treasure of Aguira.
Aishwarya Rai
Aishwarya Rai is an unsurpassed Indian fashion model and actress who became Miss World 1994. Her victory opened the doors to the world of show business and she became a real star.
Kim Bessinger
Kim Bessinger, a radiant actress and stylish woman, began her career at the Miss West Virginia 1971 beauty pageant. She won the pageant and was able to open doors in the film industry. Kim's career has blossomed and she has played a number of outstanding roles, including outstanding appearances in the films Rain Man, 9½ Weeks, Homeland, and the role of Vicky Weyland in the classic film Batman.
Eva Longoria
Eva Longoria is a superstar with Mexican roots who became known for her role as Gabrielle Solis in the popular TV series The Stepfather. Before becoming an actress, she took part in the 1998 Miss Texas beauty pageant, where she was one of the finalists. This experience opened the door to show business for her, and she has become an unforgettable figure in the world of film and television.
Tiffani Thiessen
Tiffani Thiessen, a pretty actress, first came to the attention of the public at the Miss Junior California beauty pageant in 1987, where she won. This victory launched her career as a model and actress. Tiffany became popular for her role as Kelly Kapowski in the cult TV series Hot Strawberries and other well-known projects.
Ashley Graham
Ashley Graham is the first plus-size model to become a beauty pageant queen. She fights against stereotypes about the ideal of beauty and proves that every woman deserves respect and recognition. Ashley promotes the idea of inner beauty and acceptance of ourselves as we are. She inspires women all over the world to find their strength and confidence, regardless of their clothing size.
These women are just a few examples of the many outstanding beauty queens who are striving to change the world. Not only do they wow us with their looks, but they also use their popularity to raise issues that need attention. Their efforts inspire women and men around the world, showing that each of us can make a difference.
So let these outstanding beauty pageant queens serve as an inspiration to us all. They prove that beauty is not limited to appearance, but lies in strength, humanitarian action and impact on the world. Let's be conscious and together make our world a better place to live.