Trending:
"Now you're like a mouse": Dantes answered whether he really dedicated his new track "Hear" to Nadia Dorofeeva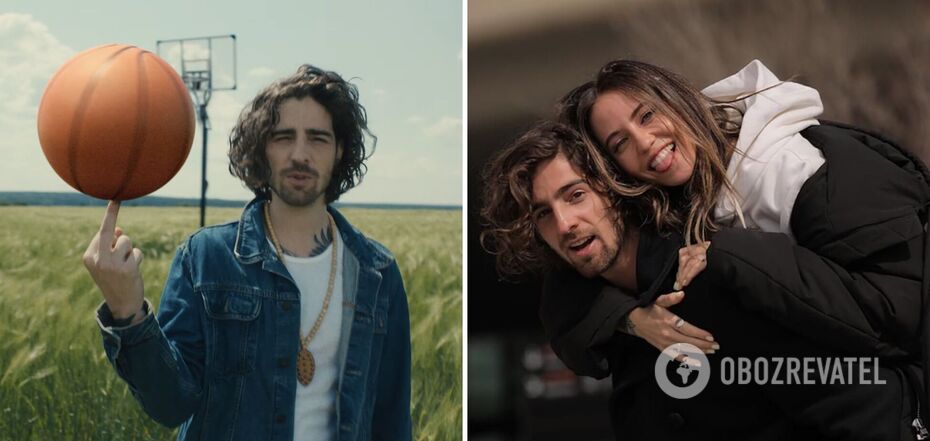 Dantes answered whether he really dedicated the track ''Hear'' to Nadia Dorofeeva
Recently, the popular Ukrainian singer Vladimir Dantes presented his new Ukrainian-language track "Hear", in which he addressed his imaginary ex-wife saying that he had forgotten her and asked her not to call him anymore. Fans, of course, found a reference to the musician's ex-wife and part-time colleague Nadia Dorofeeva in the song's lines.
However, Dantes himself claims that the song has nothing to do with his ex. This comment was made by the singer on the air for "Nashe Radio" (to watch the video, scroll to the bottom of the page).
"October has already come, what did I see in you? I fell in love with myself and cursed you. I remember your last retweet. Are you beautiful? Leave it alone. You're like a mouse now. I've forgotten you, do you hear me? I've forgotten you, don't call me anymore. I've forgotten you, do you hear me, do you hear me? I've forgotten you, don't call me anymore," the musician sings in his new single.
Many listeners, in particular, were touched by the line "Are you pretty? Come on. Now you're like a mouse". Nadia Dorofeeva's fans took this as an insult to the singer. They decided that Dantes tried to humiliate his ex with his song. However, the artist claims that he would not stoop to such a level.
"Absolutely not. It's very strange that people put such a meaning on this phrase, because I would never in my life be able to say that about my ex. Firstly, because I respect my former relationship. If I call her that, then I lower myself. And I love myself too much, so I can't let that happen," Dantes commented.
In addition, he assured that he is not particularly concerned about his ex-wife's personal life at the moment, as he has his own concerns.
"I don't have a life of my own," the singer replied sarcastically when asked if he had really dedicated the song to Dorofeeva.
As a reminder, in March 2022, Nadia Dorofeeva and Vladimir Dantes shocked fans by announcing that they were no longer together. After the news of the celebrities' divorce, their close friends Mikhail and Dasha Katsurin announced similar intentions.
Rumours spread online that Dorofeeva had started dating Katsurin. Later, they were confirmed, and fans of the former couple turned their attention to the fact that Dantes and Dasha Katsurina spend a suspicious amount of time together. Later, they also started an affair.
As OBOZREVATEL wrote, in June this year, rumours spread online that Dorofeeva and Katsurin had gotten married. Read what we know in our article.
Only verified information is available on our Obozrevatel Telegram channel and Viber. Don't fall for fakes!