Trending:
Never say that: 8 compliments that actually hide insults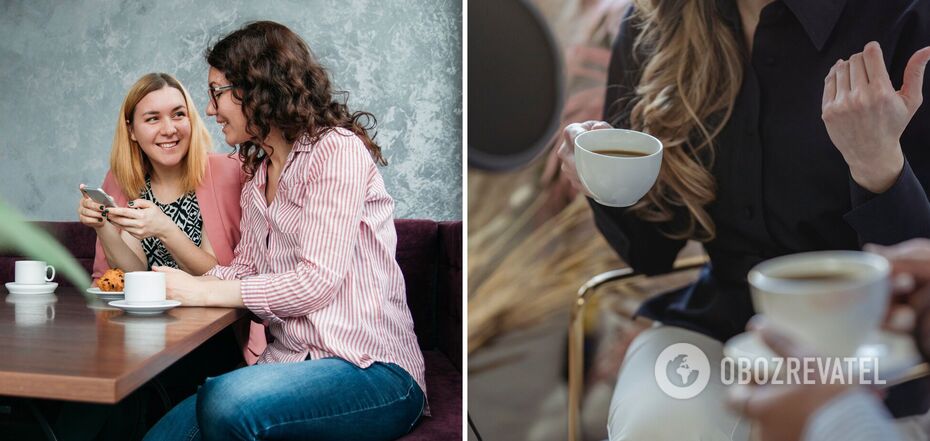 It's better to replace such ''compliments'' with alternatives, and sometimes it's better to say nothing at all
In today's world, giving the right compliment is something you have to try to do. Mental health is receiving much more attention now than it did even a decade ago, so some phrases that used to be considered compliments can now offend or even humiliate.
Usually, toxic compliments occur unintentionally: a person may not intend to offend the other person, but they say "nice" words without thinking about their true meaning. That's why it's important to remember that everyone has their own limits of acceptability: some "compliments" may be pleasant for some people, while others may find them offensive. Pleasant words should improve one's mood, not make one think about the secret meaning. That's why OBOZREVATEL has collected 8 compliments that you should think about before speaking out loud so as not to offend the other person.
"You've lost so much weight"
Any comment about one's appearance can cause negative emotions. Even if a person wanted to lose weight or gain weight, it is still inappropriate to point this out - especially in front of strangers. Changes in appearance can only be noted during a sincere conversation with a loved one - and only if you are sure that they will be pleased to hear it. However, if it's a colleague or a good friend, it's better to keep quiet. People who undergo drastic external transformations are often going through a difficult period in their lives. It is difficult to guess whether they are happy about these changes or not. Therefore, such a compliment can provoke unnecessary excitement that will not let go of your acquaintance for a long time.
"I didn't know you were good at this"
This phrase is a way to question the mental abilities of a friend or girlfriend. If you are surprised by your friend's deep knowledge, give a different compliment - instead of the above phrase, try "You talk so interestingly" or "Wow, I've never heard of that." In any case, you should not humiliate the person and hint that this information does not correspond to their level of development.
"You look good for your age"
Discussing a woman's age is a priori considered bad form and always provokes a negative reaction from other people, even if it is a compliment. Instead of emphasizing the age, try rephrasing the phrase: just shorten it - "You look very beautiful!"
"It's cool that you don't worry about your appearance"
Translated from toxic, it sounds like this: "You look sloppy". This phrase is often heard by girls who prefer a relaxed style of dress. They may not really want to spend two hours getting ready every day, but that doesn't mean they should emphasize it with such insensitive phrases.
"You look so much better without makeup!"
A compliment that can easily be misinterpreted. With this wording, people want to say that natural beauty does not require makeup. But in real life, it sounds as if the girl doesn't know how to wear makeup. Instead of an ambiguous phrase, you can note the beauty of radiant skin or long eyelashes, but the best option is to simply refuse to comment on your appearance.
"How did you manage to get such a man/job?"
If your friend said this phrase, it is better to limit your communication with her. Such words can only be uttered by someone who is not truly jealous of you. The wording of the "compliment" cannot be called positive and sincere - the goal is to devalue the interlocutor's achievements as much as possible.
"I would never have dared to dress/make up as boldly as you do"
A phrase that reveals people who are complex. With this "compliment", a person tries to humiliate the interlocutor by hinting at his extravagance and "abnormality". Obviously, such a phrase cannot be accidental - its author is unlikely to be guided by good intentions.
"You're so attractive, it's a wonder you're still single"
Earlier, OBOZREVATEL wrote about 10 phrases you should never say about yourself.
Only verified information is available on our Telegram channel and Viber. Don't fall for fakes!