Trending:
Never dress like that! A fashion designer named two things that will give you away as a tourist in Europe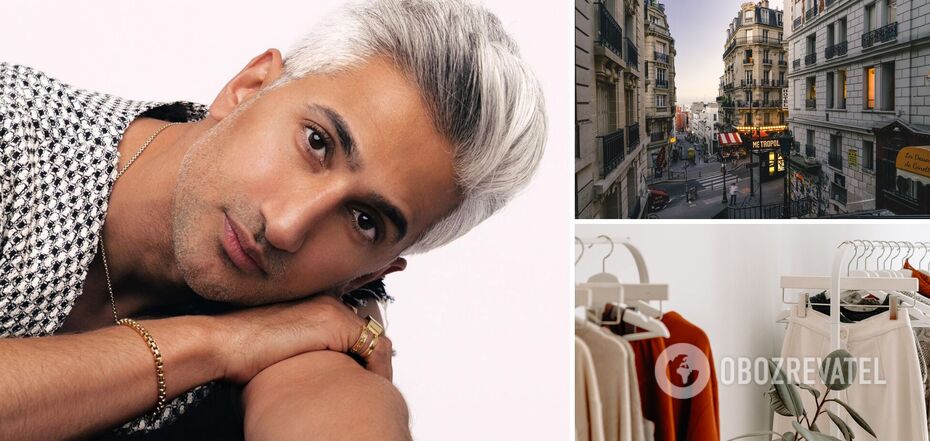 Fashion designer Franz Tan shared two secrets on how not to look like a tourist while traveling
When planning a trip to Europe, most people probably think through not only the route but also the fashionable outfits. According to the unspoken tourist rule, we always try to merge with the atmosphere of the country we are traveling to. However, sometimes outfits can look inappropriate or too "touristy", giving away the fact that you are a visitor.
On this occasion, the Anglo-American fashion designer Tan Franz shared with Insider some tips on how to dress chic in Europe without looking like a "total tourist". Frantz is the author of the memoir Naturally Tan, a fashion expert for the Netflix series Queer Eye, host of the web series Dressing Funny, and co-host of Next In Fashion. The Pakistani-born fashion designer is one of the first openly gay South Asians on the big screen and one of the first openly gay Muslims on Western television.
The fashion designer believes that tourists should not bring clothes that are stereotypically associated with the country you are visiting. "The best example I can give you is the beret in Paris," says Tan Franz. "The French don't really wear them, so you can give yourself away. The fashion designer recommends adding a beret to your basic wardrobe because this headwear is a French stereotype that came from mass culture and movies.
Franz says wearing socks with sandals was another tourist surprise for the locals. "I know it's become a trend, but it's a very American thing," he explained. If you don't want to stand out among the locals, it's best to leave this combination at home.
Franz has more tips on how to dress in a European style in his Trainline style guide, including advice to ditch the camera bag and panama hat.
The fashion designer also shared some of his vacation packing tips, such as favoring cotton and linen fabrics to avoid sweating in the scorching summer heat. "Anything that looks bulky is not going to help when you're in a place without air conditioning, which is usually everywhere in Europe," he says. "You can have a beautiful silk dress, but silk is not a friend of humidity or heat".
Franz said that he always tries to take hand luggage when traveling in Europe. "It's much easier to move around with a carry-on," he explains, "and honestly, if you're going on a four- to five-day trip, you can fit everything you need in your carry-on without any problems".
Earlier, OBOZREVATEL wrote about 11 anti-fashion trends according to TikTok and how to replace them.
Only verified information is available on our Telegram channel and Viber. Don't fall for fakes!