Trending:
Millionaire blogger from the United States complains about boycott of Russian songs because of the war: GlebaTV show is under threat of closure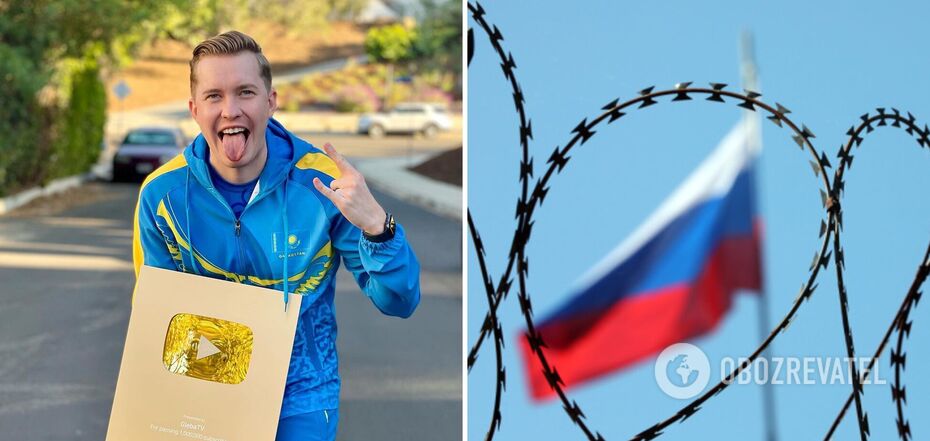 Hlib Marvin said that people in America do not want to listen to Russian songs
A well-known Russian blogger, Hlib Marvin, who gained popularity by playing Russian music in Americans' cars and filming their reactions, complained about problems with his work. According to him, people in America no longer want to listen to Russian tracks, and therefore the famous project is likely to close.
Mavrin announced this on Telegram. It is worth noting that the content maker's videos are extremely popular in Russia. On the author's YouTube channel, they receive from one to several million views (to see photos and videos, scroll to the bottom of the page).
The blogger said that while filming the next episode of the show, where he planned to offer Americans to listen to new Russian music on the way to a taxi, he faced a problem. The passengers refused to participate in the filming and listen to Russian artists.
According to the author of the million-dollar channel, they did not explain the reasons, but he understands everything. Probably, Americans do not want to have anything to do with Russian content because of the war in Ukraine.
"When I say: "Let's listen to Russian music," people refuse. They don't comment on the reason. I think you can guess. Many will be happy, many will be upset. In general, we decided that if I don't shoot anything today, the project will most likely be closed," explained Hlib Marvin.
It's worth noting that he has been living in the United States for several years. The Russian blogger moved to America to study at the university and work, and later his father came to visit him and together they went traveling to different cities.
A year later, Hlib Marvin settled in Los Angeles with a friend and started working as a taxi driver. One day, his passengers asked him to play Russian music, and the driver filmed their reactions and posted them on his channel.
This format was very popular with Russians who wanted to know what people thought of their tracks abroad, so the blogger quickly gained his first million subscribers.
Until February 24, 2022, some episodes of his show received more than several million views and many comments, but for three months now, Americans have refused to listen to Russian music and comment on it.
As OBOZREVATEL previously reported, an outrageous Russian blogger from Ukraine complained about the "space" prices in Sochi. He does not want to talk about the war.
Only verified information on our Telegram channel Obozrevatel. Don't fall for fakes!