Trending:
"Kirkorov has become a monster". Ukrainian director told about strange communication with famous Russians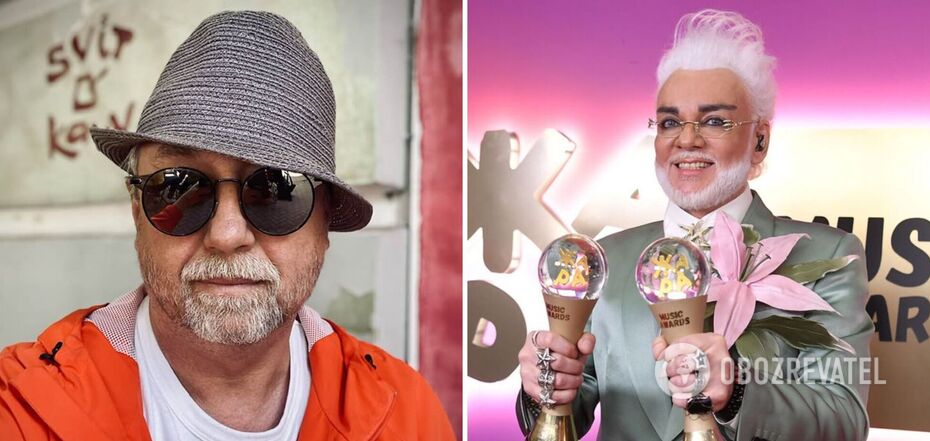 Horov about Kirkorov: ''As a person, he turned out to be not very good''
Director Semen Horov has directed top New Year's musicals with the most famous Ukrainian and Russian actors (Evenings on a Farm near Dikanka, Cinderella, Sorochinsky Fair, and others). Almost all of Russia's top artists took part in the projects, including Philip Kirkorov, Nikolai Baskov, Lolita Miliavska, and others.
Nowadays, Semen Horov communicates only with those Russians who are "still sane." He spoke about this in an interview with OBOZ.UA.
The Ukrainian director admitted whether he had received any calls from well-known Russians with whom he had worked extensively in Kyiv since the beginning of the Russian invasion: "There were no calls, they wrote. And not that many people, just a few. They asked me how I was doing. You know, these conversations remind me of a joke. One friend calls another and asks: "How are you?" The latter replies: "I have cancer." And the friend: "Oh, my God... How are you doing?" It looked just like that. Those friends didn't last long: they wrote and wrote, and then stopped. There are a few people left who appear in the messengers sometimes, and they are very afraid. Sometimes they write from numbers other than their own. Or when they go abroad, they call from there."
Semen Horov says that there are a few names left on his list of friends from Russia: "I correspond with a few of them - those who are still sane. I am sorry that this happened to their country. That they allowed people to come to power who captured their minds. What Russia is turning into now is scary. What will they come to? Either they will close themselves off from the whole world or they will self-destruct. We need this empire to fall."
"And the people of the world are just people. They want to live, have children, and be friends with their neighbors. And when these false ideas are planted in their heads that they are some kind of exceptional, superhuman people... This "Russian world" reminds me a lot of the expression "Soviet people," which I heard in my childhood. It's not a nationality-something false, monster-like. It's invented, and it's always scary, lifeless," adds Semen Horov.
When asked what happened to Kirkorov, who used to visit Kyiv as if it were home and now supports Putin's aggression, Horov replied: "I'm not interested in how people become monsters. Kirkorov is not bad as an artist, but as a person he turned out to be not very good."
Read the full interview with Semen Horov on OBOZ.UA here.
Only verified information is available on OBOZ.UA Telegram channel and Viber. Do not fall for fakes!