Trending:
Kidman banned social media and Kardashian banned the microwave. 5 stars who raise their children according to strict rules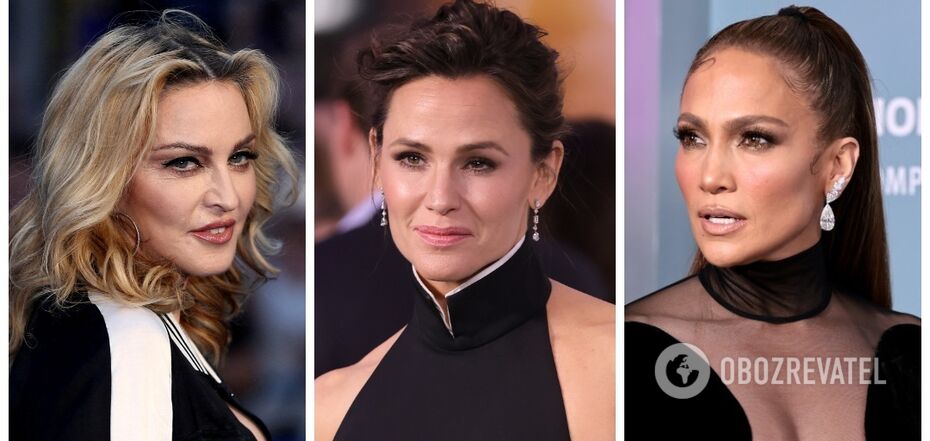 Celebrities who raise their children strictly.
How do you think the children of celebrities live? Do they not deny themselves anything and often fool around? Not quite. Celebrity parents (not all, but most) strive to raise their children to be disciplined and intelligent. After all, these traits help you make your way in life, and not be limited to the benefits that mom and dad provide.
Some couples forbid their children to register on social media, while others forbid them to use the microwave or go on unaccompanied dates. Read more about the strict rules of upbringing in celebrity families in OBOZREVATEL's article.
1. Kourtney Kardashian
American fashion model, actress and businesswoman Kourtney Kardashian does not allow her children to use the microwave. She prefers the oven, stove, or toaster. The star is concerned that food heated in a microwave oven loses some of its nutrients and can even become harmful. Especially if you put plastic containers in it. So, Courtney's children can eat whatever they want, as long as their food is heated in a safe way.
2. Jennifer Garner
American actress and producer Jennifer Garner was married to actor Ben Affleck for 10 years. During this time, they had three children. In 2015, the couple divorced. The reason was Ben's alcoholism.
Nowadays, the celebrity mom makes sure that her two daughters and son eat only healthy food. Jennifer founded Once Upon a Farm, an organic baby food company. She doesn't buy junk food so that her kids won't be tempted to eat it, and she plans their meals a week or two in advance.
3. Nicole Kidman
Australian and American actress, singer and producer Nicole Kidman does not allow her children to use social media. They don't have cell phones or Instagram accounts. Now the daughters of Nicole and her husband, country singer Keith Urban, are teenagers. And it's quite possible that the celebrity parents will ease the restrictions over time.
4. Jennifer Lopez
American actress, singer, and dancer Jennifer Lopez allows her children, son Maximilian and daughter Emma, to use electronics only on Sundays. Her children have to do well in school during the week, and on Sunday they are rewarded with video games and iPads. According to the singer, this rule in her family has yielded good results.
5. Madonna
The American singer, dancer and actress Madonna has 6 children, but she was perhaps the strictest with her eldest, Lourdes Leon. The star gave birth to a daughter in 1996. When Lourdes grew up, the singer said that she could only go on dates with a chaperone. Thus, at the age of 17, the girl tried to build a relationship with her classmate Timothy Chalamet (now an American actor). In 2013, the couple went on a date with Lourdes' father. Over time, Madonna still let her daughter go on unaccompanied dates.
Earlier, OBOZREVATEL wrote about Jackie Chan, Mila Kunis, and other celebrities who do not plan to leave an inheritance to their children.
Only verified information is available on the Obozrevatel Telegram channel and Viber. Don't fall for fakes!