Trending:
"Just a cheap copy": fans criticized the choice of the new actor for the role of Superman. Photo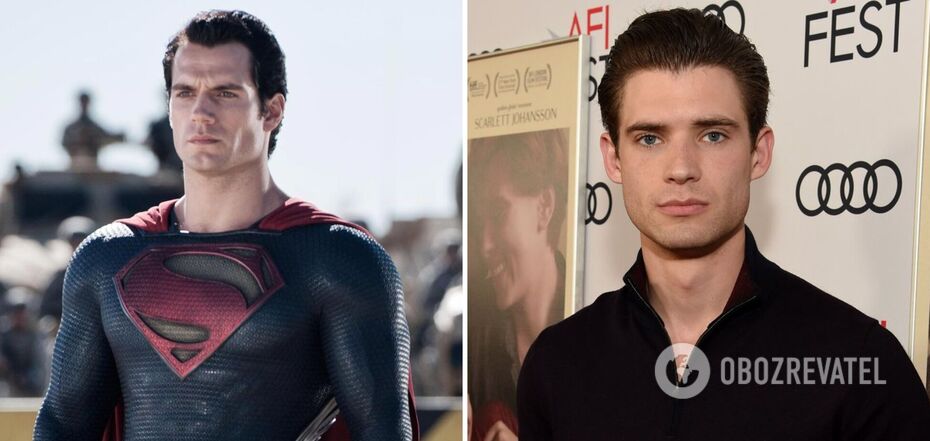 Henry Cavill will be replaced by David Corenswetin Superman
Back in December of 2022, famed British actor Henry Cavill officially confirmed that he would no longer be returning to the role of Superman in the cult film of the same name. The other day it became known that the filmmakers have found him a replacement. Thus, the new Clark Kent will be American actor David Corenswet.
The actor will appear in the first DC Studios film "Superman: Legacy", which is scheduled to premiere in July 2025. However, fans didn't like Cavill's replacement for Corenswet. Many called the new Superman a cheap parody of the old one, the Daily Mail reports.
Cavill, 40, was allegedly fired because new DC Comics studio heads James Gunn and Peter Safran were flipping on the franchise. However, after casting was announced, fans concluded that the producers simply wanted to "rejuvenate" Superman. So, in Cavill's place, they took a 29-year-old Korensvet, who looks insanely like him.
Among the fans this caused a negative reaction, about which they began to actively write in social networks.
"It's crazy how much David looks like Henry", "David Cornsvet does look like a younger Henry Cavill", "I'm sure David Corenswet is a decent actor, but he still looks like just a cheap copy of Henry Cavill", "People (including me) see him as an exact copy of Henry Cavill, so he needs to bring something new to the character", "I saw fans say, what's the point of hiring David, he looks like Henry Cavill, so why wouldn't you hire Henry Cavill?" - outraged fans of the superhero comic book.
Note that the plot of "Superman: Legacy" will tell the story of the main character's journey to reconcile his Kryptonian heritage with his human upbringing Clark Kent of Smallville, Kansas.
As wrote OBOZREVATEL previously, streaming platform Netflix showed teasers of the second season of the acclaimed series "Squid Game" and a reality show based on the project. All the details are in our material.
Only verified information in our Telegram-channel Obozrevatel and Viber. Do not be fooled by fakes!