Trending:
How to save a completely dry orchid: step-by-step instructions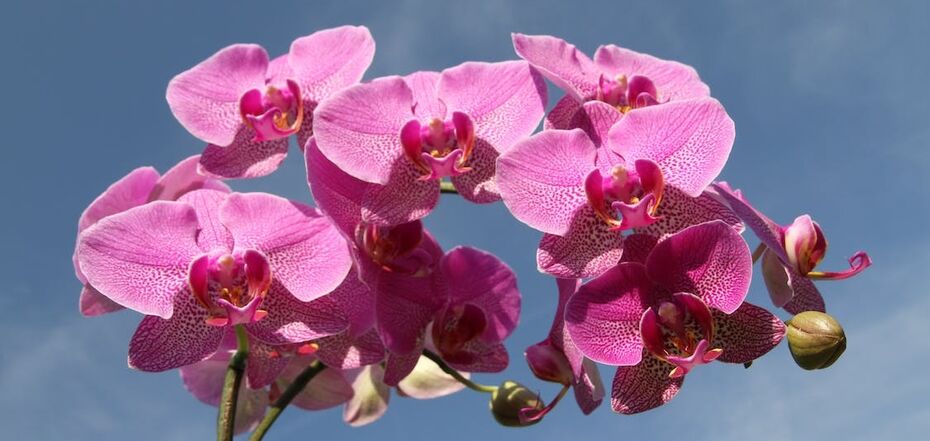 Orchids need special care. Source: Pexels
An orchid is a fastidious ornamental plant that requires special care. It is used to the tropics and subtropics, so it is difficult for it to adapt to our climate.
Due to insufficient moisture, the plant can dry out quickly, but it can be saved if you follow a few tips. OBOZREVATEL will help you figure it out.
First, check the condition of the roots, they can retain a small amount of moisture. But if the roots are dark, rotten or brittle, they are probably dead. Then you need to cut off all the dead parts.
Then remove any dry or damaged leaves so that the plant can use all its energy to regenerate its roots and grow new leaves. Clean the pot of dirt, cut off the dry ends of the roots, but be careful not to touch the healthy branches.
Transfer the plant to a new, clean pot and cover it with a special orchid substrate (bark or moss). Check that the pot can drain water to avoid trapping moisture, as this can lead to root rot.
After you have repotted the orchid, water it. Excess water will flow out through special holes. Then pour pebbles into the tray, fill it with water and place the pot in it. This will ensure high humidity near the plant.
Cover the orchid with cling film or a plastic bag to retain moisture and create a greenhouse. This way, there will be humid air around the plant, and it will create a tropical climate that will help it recover faster.
Remember to check the condition of the orchid and roots regularly. Maintain constant humidity, but avoid high water levels to avoid damaging the roots.
It may take several weeks or months for the plant to fully recover. The main thing is to maintain optimal conditions and give the orchid time.
But if the flowerpot has been severely damaged, it may not be able to recover.
Earlier, OBOZREVATEL told you what prevents an orchid from blooming and why flower buds dry out.
Subscribe to OBOZREVATEL's Telegram and Viber channels to keep up with the latest news.