Trending:
How to remove yellow stains from sweat on clothes: effective remedies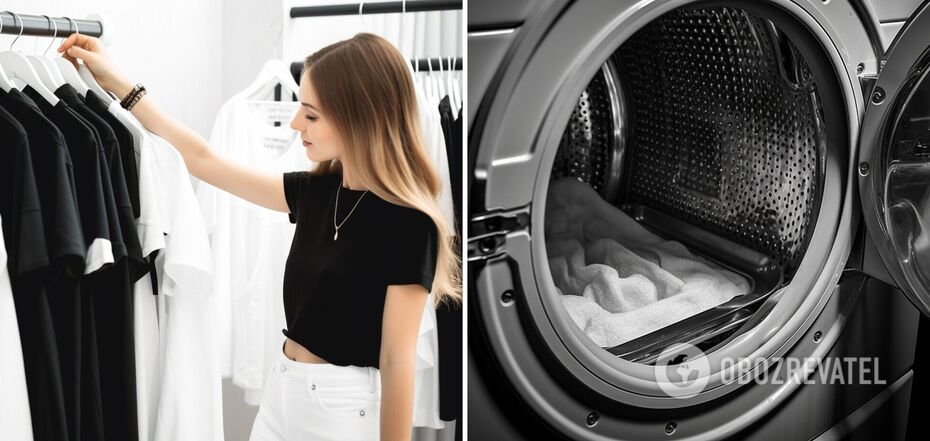 Simple remedies will clean even white things
One of the typical summer troubles is sweat stains, which remain on clothes. They are especially visible on light-colored clothes, which can show up heavily yellowed areas. But fortunately, there are ways to get rid of these stains.
OBOZREVATEL found out about several home remedies. For them you will need simple and cheap ingredients that can be found in any supermarket.
Fresh stains
The easiest way to deal with these traces of sweat is to use laundry soap, either in solid or liquid form. A small piece of solid soap should be grated and diluted with warm water in a bowl, liquid soap can be diluted into a concentrated solution. In this solution, the thing, which needs to be cleaned, soak for 15-20 minutes. After that, you will just wash it as usual.
Obsolete stains
Here you need more effective substances than soap. Hydrogen peroxide or baking soda can help. Even stubborn stains on white fabrics can be handled with hydrogen peroxide or baking soda.
Pharmacy-grade peroxide can be used directly. Liberally moisten a cotton pad with it and gently rub the stain with it, so that the cloth is not wet, but only moistened with peroxide. Leave the product to work for 10 minutes, then rinse the thing and send it to the wash.
From baking soda, you will need to prepare a paste-like product. To do this, add a small amount of water to the powder and stir the ingredients. This paste treat the stains and leave it to act for about 30 minutes. Next, you will just have to rinse the baking soda and wash the thing.
Previously OBOZREVATEL told you how to deal with greasy stains on clothing.
Subscribe to channels OBOZREVATEL in Telegram and Viber to keep up with the latest news.