Trending:
How to remove grease stains on clothes: a simple tiphack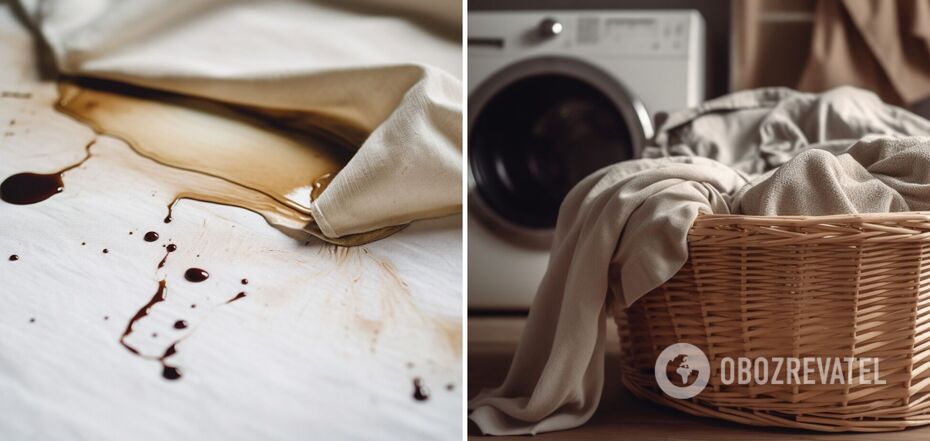 Soaking in dish soap will save clothes from grease stains
Grease is absorbed into textiles almost instantly, especially synthetics. That is why it is so problematic to wash grease stains. However, laundry experts advise not to give up. Get rid of the grease in the fibers of the fabric can be using improvised means.
OBOZREVATEL tells about this tool, which is literally in every home. It will save the situation, especially if you hurry - for any stain there is a rule: the earlier to react, the better the result will be.
We're talking about an ordinary dishwashing liquid. It was specifically designed to fight grease effectively, so it can help and defeat stains on clothes.
To remove a grease stain, you need to apply a drop of dishwashing liquid on it, gently rub it in with a cotton swab, cotton pad or fingers and leave it on for 5-10 minutes. Before treatment, it is better to try how the liquid or gel will work on the fabric, in an inconspicuous place - in some cases, it can, for example, dissolve the dye or wash away the print.
After treating the fabric with dishwashing liquid, rinse it out with lukewarm or even hot water. Grease must be washed with hot water, because under the influence of low temperature it only hardens and penetrates deeper into the fibers.
An important nuance: to wash grease stains on white or light colored clothes you should use only transparent liquid for dishes. Dyed liquid may leave a colored stain on the fabric itself.
After the soiled area has been properly treated, the thing can be sent to the washing machine. It should be washed on the normal mode for the garment and at the appropriate temperature. And dry it in the usual way.
Previously OBOZREVATEL told how to wash white clothes to return them to their original whiteness, and what to do with black things, so that after washing they do not lose their color saturation.
Subscribe to OBOZREVATEL channels on Telegram and Viber to keep up with the latest news.