Trending:
How to remove dough residue from dishes: no need to spoil the sponge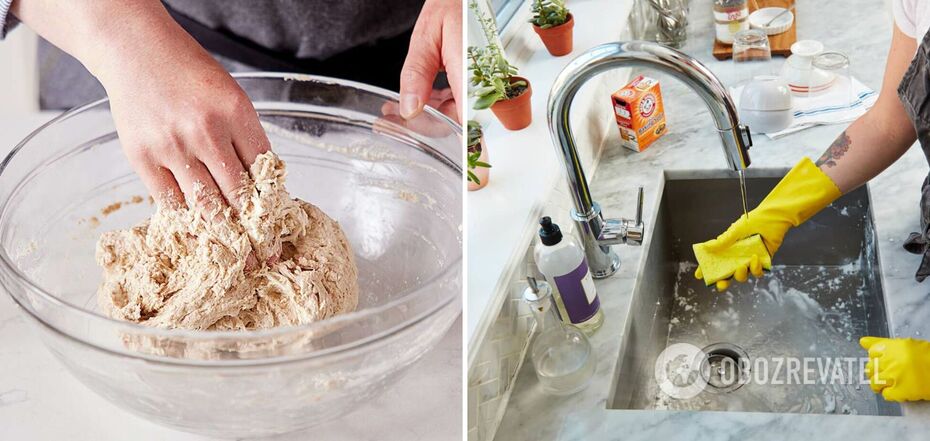 Lifehack helps to wash off dough residue without difficulty
Washing dishes after making dough can be very problematic, because because of its texture it sticks to the sponge or washcloth. It is almost never possible to clean the tool afterwards and you just have to replace it with a new one. But there is a way to simply wash dishes from the remnants of dough without ruining the sponge.
OBOZREVATEL tells about a simple tiphack. All you'll need for it is some warm water. Important: if the water is hot, the protein in the rest of the dough will curdle because of this and it will be harder to clean it.
Take all the utensils that have come in contact with the dough - bowl, spatulas, spoons, whisk, etc. - and put it together. Everything should fit comfortably in the bowl. All items should then be filled with water. After 10-20 minutes, the rest of the dough should be sufficiently soaked and easily washed away directly under a stream of water.
It is better to clean off what does not come off immediately, using spatulas and a whisk. They will also gradually peel off. When there is no dough left on the dishes, they can be rinsed out in the normal way.
Previously OBOZREVATEL told you why you should pour salt on the sponge for washing dishes.
Subscribe to OBOZREVATEL channels on Telegram and Viber to keep up with the latest news.