Trending:
How to clean an iron: a trick you should do once a month will help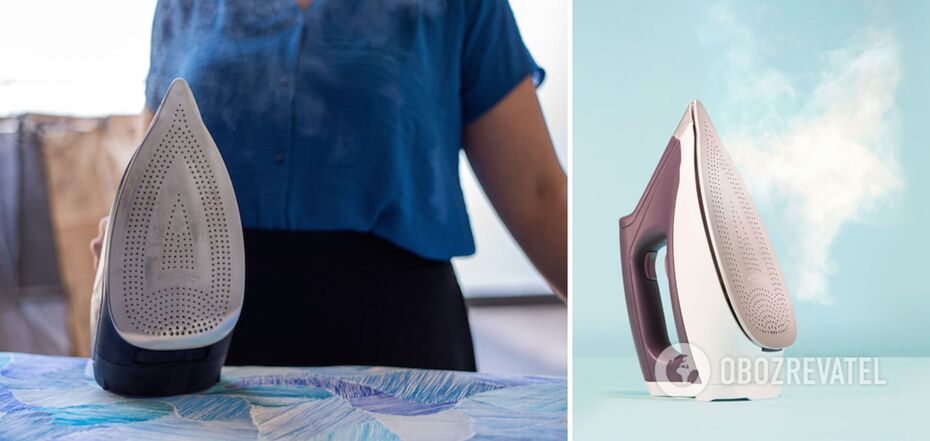 The steam iron requires regular cleaning
An iron with the steam function has the ability to build up limescale and rust over time and then leave horrible stains on things because of the hard water it uses. Since these stains appear on the fabric under the influence of high temperature, it can be very, very difficult to get rid of them. That's why you have to fight the root cause.
According to the publication Kobieta, the appropriate prevention should be carried out on a monthly basis. And the ingredients for the cleanser can be found in your kitchen.
Mix half a cup of water with half a cup of white vinegar. Water should be taken distilled or special for ironing, so as not to get additional scale. Before using such a cleaner, you must use a toothpick to mechanically remove scale from the holes through which the steam comes out. Then pour the cleaner into the iron's reservoir, preheat the appliance, raise it horizontally, and turn on the steam function. After a few minutes the iron can be switched off and the remaining liquid can be poured out. The soleplate can also be wiped down with a soft cloth soaked in vinegar.
However, it is not only from limescale and rust that irons must be cleaned. Burnt spots on the soleplate may be due to a burnt cloth, ironed at too high a temperature. Or because you inadvertently put the iron on the wrong surface.
You will need baking soda to get rid of such a "burn". Two teaspoons of powder should be mixed with a teaspoon of water so that a paste-like substance is formed. It should be applied as a dense layer to the stain, leave it for 15 minutes, then gently wipe the spot and wash off the remnants with a damp cloth.
Ceramic iron soleplate can be cleaned with a white candle. To do this, the device should be slightly heated and rubbed with the candle in the place of contamination, so that it is covered with a layer of wax. After a few minutes, the wax should be wiped off with a cloth, and the iron soleplate "ironed" with baking parchment or newsprint. This ensures that there is no greasy residue on the soleplate. You can remove the wax from the steam holes with a toothpick.
As OBOZREVATEL wrote, vinegar can help not only to clean the iron. With its help, you can return the towels softness.