Trending:
How to clean a dirty Lego: mom tricks that will make life easier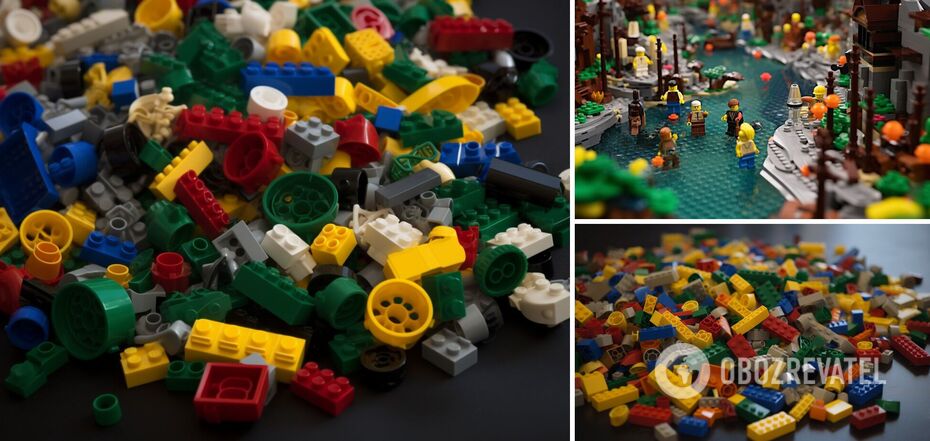 How to clean a Lego constructor
Lego is the world's acknowledged leader among constructors. Kits of parts for assembling and modeling various objects are loved by children and adults alike. Lego has a long history - the company, founded in Denmark in 1932, originally produced ordinary wooden toys. The plastic constructor Lego was first made after the Second World War, in 1949, and since then the company has been actively expanding its field of activity, producing cartoons, games, opening amusement parks.
Experts say that for children, designers are a clear example of how to solve technical problems. In addition, the parts help in the development of fine motor skills. However, you should remember that the constructor must be cleaned regularly, otherwise it can accumulate not only dirt, but also a variety of bacteria and even mold. The publication Seven News told how to clean the construction set.
Multicolored plastic bricks and minifigures should be washed by disassembling the created buildings, vehicles, etc. in small parts.
An Australian mom shared an unusual way she cleans Lego bricks. In the popular Facebook group"Mums Who Clean," the mom published a post that quickly gained popularity.
The advice is simple: "wash Lego in the dishwasher. It works incredibly fast and easy."
Social network users advise to put the constructor on the top shelf of the dishwasher and turn the temperature on low.
The only risk is that the stickers may come off the parts.
There is another tip - you can wash the constructor with water and vinegar in the bathtub.
After washing the Lego, be sure to dry it thoroughly. Water or accumulation of moisture can lead to mold.
Previously OBOZREVATEL told how to wash soft and rubber children's toys.
Subscribe to channels OBOZREVATEL in Telegram and Viber to keep up with the latest news.