Trending:
How to choose the perfect shade of lipstick: five factors to consider. Photo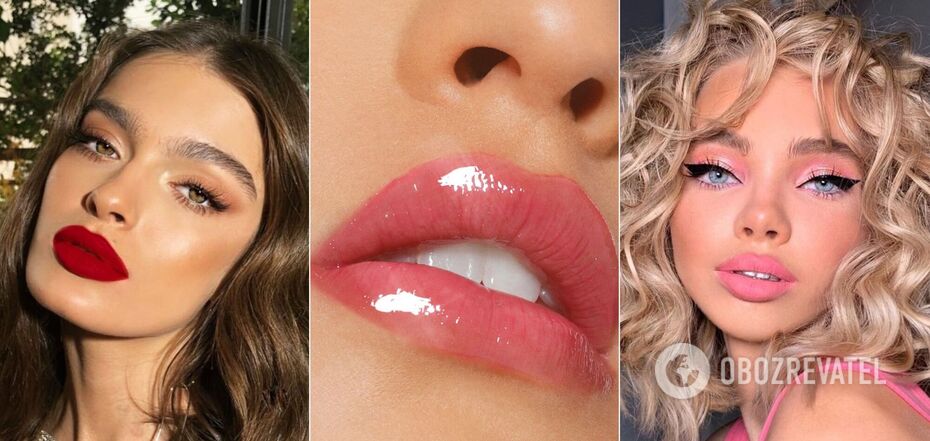 How to choose the perfect shade of lipstick
When choosing a lipstick color, women are often guided by their own preferences or influenced by makeup trends. This is not always a good decision, because there are some factors to consider when choosing the perfect shade that works for you. Like your hair color or lip shape.
Following simple and clear rules in the choice of lipstick will not only make the search easier, but also make the result of your makeup more effective and competently attractive. OBOZREVATEL figured out the five main factors to consider in this matter.
1. Hair color. Dark-haired beauties should choose red, chocolate and warm pink shades. Blondes will do well with fuchsia, soft pink or beige. Grey hair - crimson, coral and light pink, and redheads - matte red, brown and burgundy.
2. Lip shape. If you have narrow, low-volume lips, it is best to use light and slightly shiny lipsticks. If you are the owner of plump lips, the choice of colors is not limited, but you should pay attention to matte solutions.
3. Age. For mature ladies, a matte or semi-matte lipstick is a good choice, as any particles will only emphasize the wrinkles around the mouth.
4. Skin condition. Capillaries and acne are not suitable for red lipsticks and lipsticks with red pigment. You will only emphasize what you wanted to hide. Therefore, it is better not to accentuate the lips.
5. Color (color type) of appearance. This is probably the most well-known division - into cold and warm types.
Cold type - the hair color is ashy, silver or platinum (for example, silver blond, black with a purple or dark blue hue, cold brown), and veins have a shade of blue or blue. The ideal choice of lipstick for cold skin types are all shades of plum, wine and dirty pink.
Warm type - hair is brown, copper, burgundy, honey-brown, and veins have a greenish hue. Ideal lipstick colors are red, orange, beige and brown shades of warm tones.
Earlier OBOZREVATEL told what five makeup mistakes visually age you. To make the appearance of women 50+ more fresh, you should forget about the dense foundation, the application of powder all over the face, and you need to buy a pencil for the lips to add them expressiveness.
Only verified information on our Telegram-channel Obozrevatel and Viber. Do not be fooled by fakes!