Trending:
How often you should wash your bra: the expert named the rule for everyone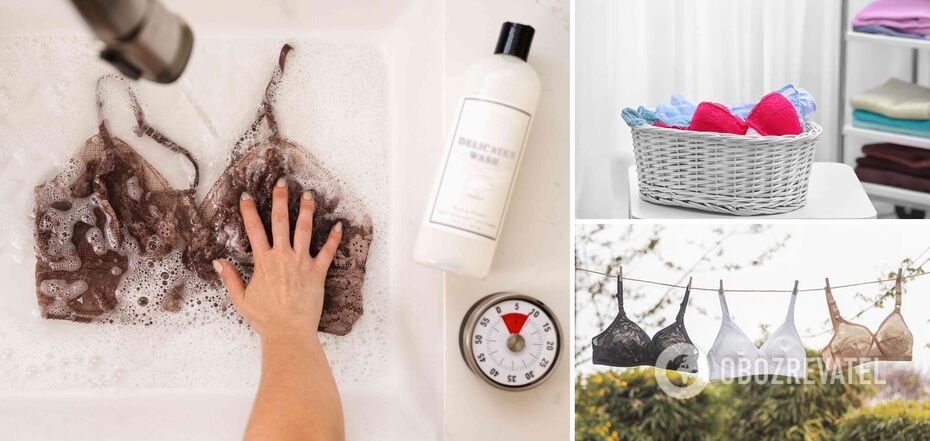 The gentler the washing, the better
Washing clothes is an area in which everything is studied in detail, there are a lot of tricks and tips, and not a single thing is without a label with tips on how exactly it should be taken care of. Perhaps the only closet item with which there is no such clarity is the bra.
It is an item of underwear, but it does not need to be replaced every day. How often should it be washed? Can I throw it in the machine or is it better to wash it by hand? If in the machine, can it be washed with other items or is it better to load separately? Deborah Ramos, development manager of the famous brand La Perla, gave all the basic answers to Who What Wear.
How often to wash
According to Ramos, due to the fact that the bra is in direct contact with the body, it needs to be washed after every second wear. The expert advises to have three or four comfortable bras for daily wear, then you will not be left without a clean thing.
Choose hand washing
Branded bras are often made using delicate materials and traditional techniques, so they are more suitable for gentle care in the form of hand washing. However, Ramos advises choosing this method also because this way the undergarments will retain their shape longer.
Control the temperature
If you wash your bra at too low a temperature, it won't clean properly, if it's too high, it will quickly become damaged. Warm water is the best solution. And with hand washing it will be easiest to control its temperature, just enough to make it pleasant to the skin.
If you do choose machine washing
Before loading bras into the drum, Ramos recommends making sure that all clasps are buckled and hooks are clamped. That way they won't damage themselves or damage the fabric, including on other items. And it is even better to wash such linen in a separate washing bag.
As wrote OBOZREVATEL, you can also wash sports shoes in a washing machine , if you follow strict rules.