Trending:
"Honeyed": Singer Nargiz "destroys" Putinist artists who give concerts abroad and supports Ukraine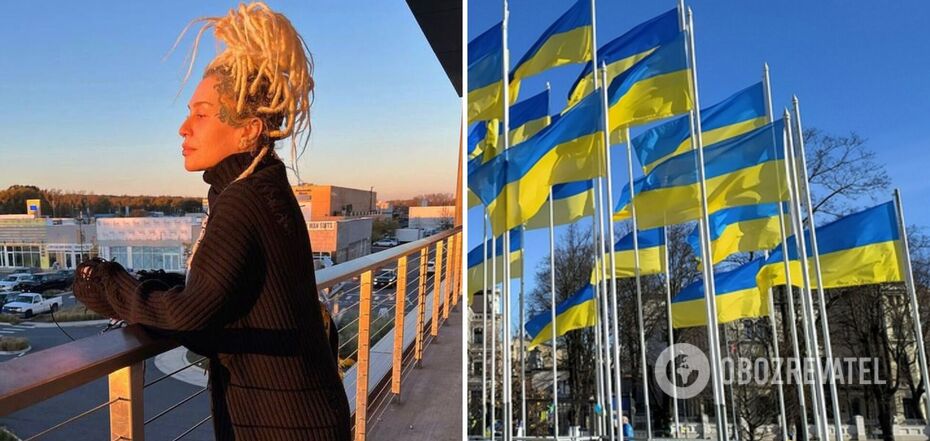 Star outraged by Dubtsova's concert in Tashkent
Popular Uzbek singer Nargiz, who worked in Russia for a long time but openly condemned the full-scale invasion in February 2022, put Putinist artists on the spot. She spoke profanely about performer Irina Dubtsova and also addressed all the "people's favourites" of the Russian pop scene she once worked with.
The 52-year-old vocalist made it clear in her Telegram channel to the Kremlin regime's supporters that they were not welcome with concerts abroad in the aggressor country. She stressed that with their political views, they can only travel to the front, to entertain the occupiers (to see the video, scroll to the end of the page).
"Why are you all freaking out after my post? I'll say it again: go and support your occupier soldiers with your songs. To Donbas or to Bakhmut. Why are you all going to Tashkent? To us, to the churks, to the beasts, as you call us? You don't have to come here. Also, I got a text saying that Nargiz called Dubtsova a slut... But I didn't mean just her, but all the others who come here endlessly. Who is anointed with honey", - the star could not contain her emotions.
Under the celebrity's video her fans left numerous comments: "Thank you for your support. It's inspiring", "Nargiz, thank you very much for supporting Ukraine. And these people are dragged to Uzbekistan for money", "Everyone would be like that in Uzbekistan. I am proud of my compatriot," "I hope that soon these scoundrels will not be able to perform anywhere but in their homeland," "You have no idea how Russians feel after your post.
By the way, Nargiz was also accused of deleting the publication with Dubtsova after she was afraid of publicity online. The singer replied, "Journalists wrote that I had published the post and then deleted it. Well, the post is still there. Glory to Ukraine!
Earlier, OBOZREVATEL reported that Ivan Okhlobystin unexpectedly criticized his beloved homeland. The odious actor admitted that Russians have never learned how to do anything, and the war only confirmed that their people are "naked". To find out the details - read our material.
Only verified information in our Telegram channel Obozrevatel and in Viber. Do not be fooled by fakes!