Trending:
"Hid the speech up her sleeve." The 13-year-old singer stunted to shame the organizers at the world festival for admitting a Russian girl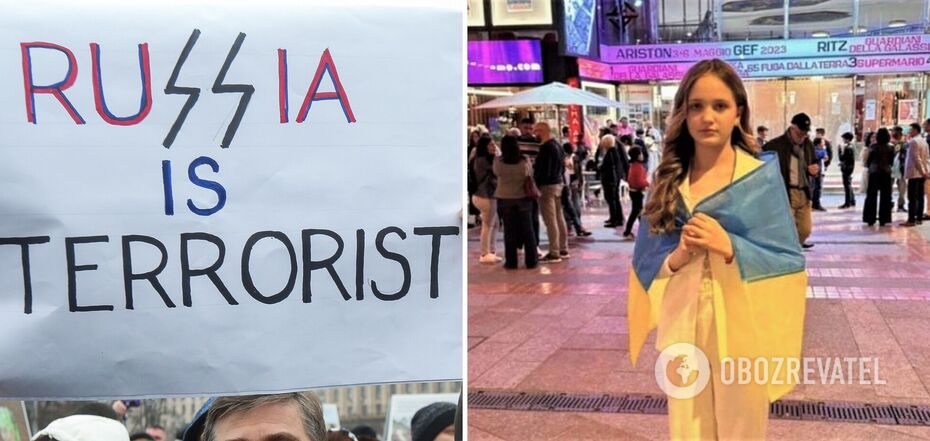 The 13-year-old Ukrainian singer Sofia Samolyuk, who refused to perform at the international festival Sanremo Junior 2023 in Italy because of the participation of the Russians, explained the tricks she used to shame the organizers. As it turned out, the young artist knew about the involvement of participants from Russia at the festival, but she did not show it off.
The performer wanted to publicly and on stage make a conscious statement, rather than silently refuse to participate. She told about this in an interview with"Snidank from 1+1" (to see photos and video, scroll to the end of the page).
"I purposely pretended that no one understood anything. I took part in all rehearsals. I did everything, just like all the other contestants. Before I went out, I hid the speech sheet in my jacket sleeve. After talking to the organizers, who didn't want to hear anything at all. When we came up and said that it shouldn't be like that, that Russia cannot take part in the world festival, we were told that it has nothing to do with children, nothing to do with music. Just go and stay out of the way," the young vocalist shared.
Sofia Samolyuk was worried that her speech would be noticed and her microphone would be taken away or turned off during the performance, but this did not happen. After refusing to sing on the same stage with artists from a terrorist country, the organizers of the festival did not even apologize to the Ukrainians.
"I was approached by many participants and guests from the hall. The organizers did not react in any way. The musicians and everyone in the hall were stunned. There were a lot of words of support for me. The organizers still haven't said anything or apologized. Nothing at all," the singer said.
When asked whether the schoolgirl regrets her action, she responded in the negative. According to the vocalist, people's support made her even more convinced of the correctness of her decision.
Earlier OBOZREVATEL wrote that Ukrainian singer Olya Polyakova got into a scandal because of a joint charity event with the Russians. Ukrainians did not appreciate her cooperation with the blogger Belotserkovskaya and oppositionist Nevzorov.
Only verified information in our Telegram channel Obozrevatel and in Viber. Don't be fooled by fakes!