Trending:
From "rat's nest" to hair metal: 8 worst hairstyles in the history of mankind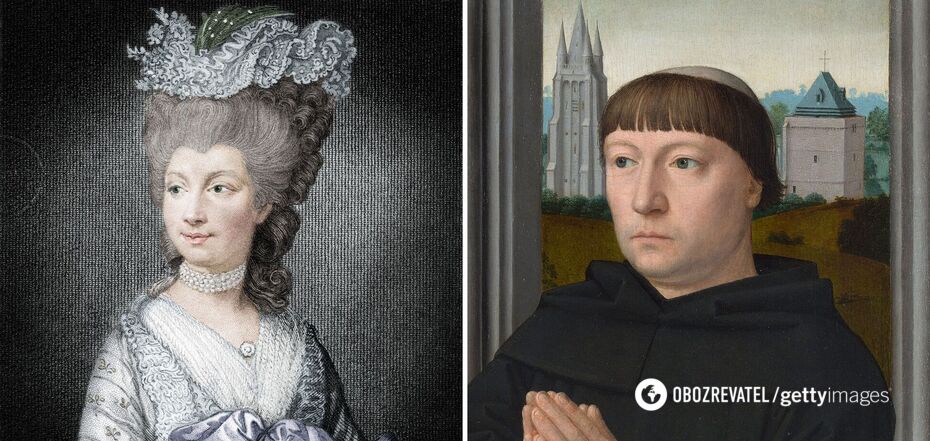 Some hairstyles surprise modern fashionistas
Hairstyles have changed throughout human history, depending on practicality and fashion. Some of them today seem to be awful and are mocked on the Internet.
Photos and drawings of ridiculous, uncomfortable, and often dangerous hairstyles have survived to this day, as have the stories behind why they were worn. Stars Insider editors share the strangest ones (scroll to the bottom of the page to see the photos).
Haircut
This traditional hairstyle of monks was worn only by church ministers. They shaved but left a ring of hair to show that they belonged to the priesthood. This process was an important ritual for monks.
High hairline
Nowadays, many women are ashamed of a high forehead, but in ancient times, women shaved their hair on purpose, visually stretching their faces. The strange haircut was complemented by a tall wig. This is how women showed that they belonged to the privileged strata of society many years ago.
"Rat's Nest"
A few centuries ago, ladies were delighted with huge wigs or high hairstyles. It was extremely difficult to make such "masterpieces" on the head, so women did not untangle their hair for weeks and months. Eventually, this led to insects and sometimes even rats getting into their hair. Needless to say, this hairstyle was unhygienic and dangerous for ladies.
"Bowl" or "under the pot"
The awkward and outdated hairstyle called the "bowl" was popular not so long ago. It was worn by both women and men. The advantage of the haircut was that it could be easily done at home by cutting the hair in a circle and leaving it the same length.
Mallet
During the heyday of The Beatles, the short front and long back haircut was at its peak, but it quickly went out of style. Nowadays, people still make fun of how strange it looked.
Hair metal
The favorite haircut of rock stars of the past, which included lush hair with curls, has sunk into oblivion and become an object of ridicule. It's hard to imagine why rockers would have such an impractical hairstyle that hindered them at concerts and in everyday life.
Emo haircut
The Internet still remembers the bold haircuts of the heyday of the emo movement, when long bangs to one side were in vogue. At that time, even people far from the subculture succumbed to the trend of dyeing their hair black and pink, growing it long, and hiding their faces in the strands.
Dreadlocks
Many netizens still wonder why people with thin hair and short lengths wear dreadlocks. They look appropriate at African parties, because such a lush mane is difficult to keep in order, but in other cases, this hairstyle has already gone out of fashion.
Earlier, OBOZREVATEL wrote about the long-forgotten men's hairstyle that suddenly burst back into fashion. The last time it was mentioned so widely was in the early 90s.
Only verified information on our Telegram Obozrevatel and Viber. Don't fall for fakes!