Trending:
Forever shrouded in mystery: six celebrities who went missing - they were never found. Photo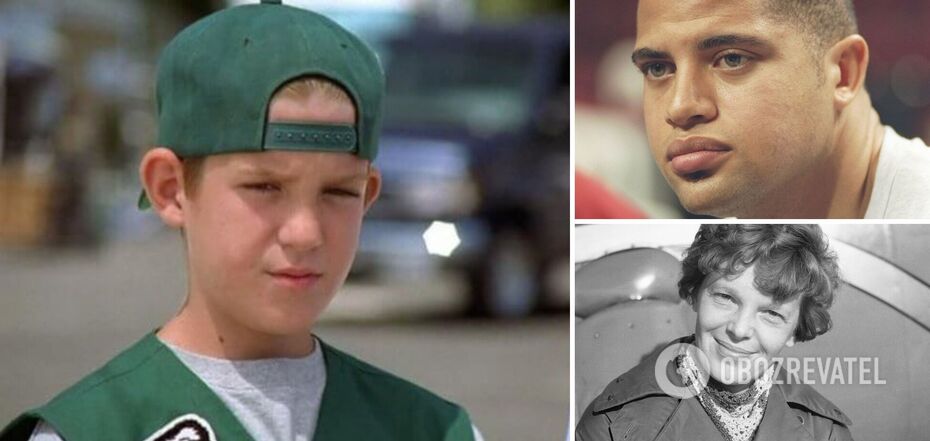 Various conspiracy theories have been linked to the disappearance of some stars
During the 20th century and at the beginning of the 21st, several world celebrities went missing - they were never seen or heard from again. Numerous conspiracy theories, up to and including cannibalism, have been linked to their disappearance.
Among the missing are famous politicians, actors and athletes. OBOZREVATEL tells about six of them.
Sean Flynn
Actor and photojournalist, son of actors Errol Flynn and Lily Damita, Sean Flynn went missing on April 6, 1970, at the age of 28. He and a group of journalists were in Cambodia at the time attending a government press conference. Flynn and fellow photojournalist Dana Stone were captured by communist guerrillas and were never seen or heard from again. Flynn's mother spent considerable resources searching for her son; he was officially declared dead in 1984.
Connie Converse
Connie Converse, a 1950s American singer, songwriter and musician, went missing in August 1974. According to family and friends, she suffered from depression and emotional burnout. Just days after her 50th birthday, Converse sent letters to her loved ones explaining that she wanted a fresh start. She packed up her Volkswagen Beetle and left her home in Michigan. Her family has not heard from her since. Her brother Phillip believes she committed suicide.
Bison Diehl
Bison Diehl (born Brian Carson Williams) was a famous American basketball player. On July 6, 2002, along with his girlfriend Serena Karlan, skipper Bertrand Saldo and brother Miles Dabord (born Kevin Williams) sailed from Tahiti on a yacht. They were last seen on July 8.
On July 20, Dabord docked alone in Tahiti. Patched bullet-like holes were found on the yacht. After his arrest, Beeson's brother called his mother to say that he would never hurt his brother and that he could not survive in prison.
Investigations by the FBI and French police concluded that Dabord most likely shot his three companions and dumped the bodies in the open ocean, so their remains could not be found.
Dabord committed suicide in September 2002 after taking a large dose of insulin. After his death, no new leads could be found and the investigation was closed.
Michael Rockefeller
Michael Rockefeller, son of New York Governor Nelson Rockefeller, was 23 years old when he began collecting art and became interested in travel photography. In November 1961, he traveled to the jungles of New Guinea to spend time with the Papuan Asmat tribes and went missing.
Despite two weeks of searching and a witness who allegedly saw him swimming in the ocean, his body was never found. The official cause of death was given as drowning, but conspiracy theories suggest he may have been kidnapped or even eaten by sharks. Another theory has to do with cannibalism, as the Asmat tribes were cannibals and sometimes killed people during rituals.
Amelia Earhart
Amelia Earhart was one of the first female pilots. She is known for attempting the first circumnavigation of the globe by a woman in an airplane. However, it was during the longest leg of her flight that she, her plane and navigator Frederick Noonan went missing on July 2, 1937.
They were soon reported lost at sea, never to be seen again. Some believe that Amelia sank in the Pacific Ocean near Howland Island, which was just north of her destination.
Joe Pichler
Actor Joe Pichler, star of the Beethoven films, disappeared on January 5, 2006. That day he saw his friends, and four days later his car was found abandoned near Seattle. His family told reporters that police found a note in the guy's car asking him to give his belongings to his younger brother. He was presumed to have committed suicide, but his body was never found. Pichler was 18.
Earlier OBOZREVATEL named seven Hollywood stars who refuse to watch movies with their participation. Some of them are too self-critical, others simply do not see the point in watching a movie.
Only verified information from us in Telegram-channel Obozrevatel, Threads and Viber. Do not fall for fakes!