Trending:
Five fashion mistakes that kill elegance and charm: many people make them. Photo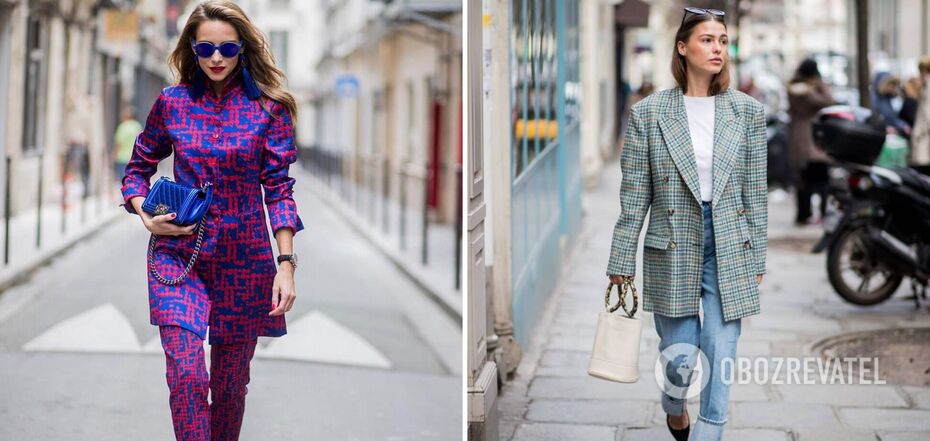 Fashion mistakes that ''kill'' elegance and charm
While making a fashionable outfit, it is necessary to consider many nuances, which relate not only to trends and popularity. It is important to understand how appropriate or inappropriate a certain outfit looks, how harmonious or ridiculous you can present youself in it, how comfortable it is and whether the size is suitable. One slightest mistake and the image is hopelessly failed.
There is a list of fairly common mistakes, which literally "kill" the elegance and charm of any look. OBOZREVATEL suggests educating yourself in order not to make them again.
Too much
Let's be honest, a veritable bacchanalia can be on the catwalks during fashion shows: sequins, puffy skirts, glitter, voluminous jewelry and strange accessories. However, you shouldn't always look up to such fashion events. In real everyday life, glitter and glamour does not always work. While a bold combination of colors and patterns can be the key to a fashionable "wow effect," an overabundance of jewelry and accessories in one image is likely to result in a spectacular failure. You don't have to wear shimmering dresses and a huge amount of accents to be bold.
Wrong Size
This is probably one of the most common fashion mistakes. We unequivocally say yes to oversize styles and masculine styling in women's outfits, but mismatching your size is a categorical no. Oversize clothes, which feel like you stole from dad's closet, will make the silhouette shapeless, and the image ridiculous and disharmonious as a whole.. However, the same goes for things that are too small. A smaller sized dress doesn't mean you will not look smaller. Moreover, the opposite effect is guaranteed.
Copying catwalk trends
As we noted above, repeating runway looks one-to-one in real life is not a good idea. It's very easy to go overboard.. All trends, especially those that are very expressive, should be combined with things of calm colors and universal cuts. For example, a bright green sweater will perfectly combine with classic jeans, but as part of a neon total look it will lead to an undesirable effect of overboard.
Uncomfortable shoes
Very often girls sacrifice their comfort for a beautiful pair of shoes. Uncomfortable heels, unstable heels, the appearance of very painful blisters: all this suffering is not worth the glamorous look. Moreover, you risk looking insecure, so the image is guaranteed to fail.
Colored "uniforms"
A style mistake notorious to our mothers or grandmothers is increasingly common on the streets and among many young girls. We are talking about matching the color of a sweater, blouse or jacket with shoes, and sometimes the same color of a hat, scarf, gloves or bag, belt and shoes set. Such color choices are extremely rare and have lost their relevance long ago.
Also OBOZREVATEL wrote that you should not wear with a skirt so as not to look "cheap". These mistakes are made by many people. Learn more in our article.
Only verified information on our Telegram-channel Obozrevatel and Viber. Do not be fooled by fakes!