Trending:
Five celebrities who gave their children up for adoption. Photo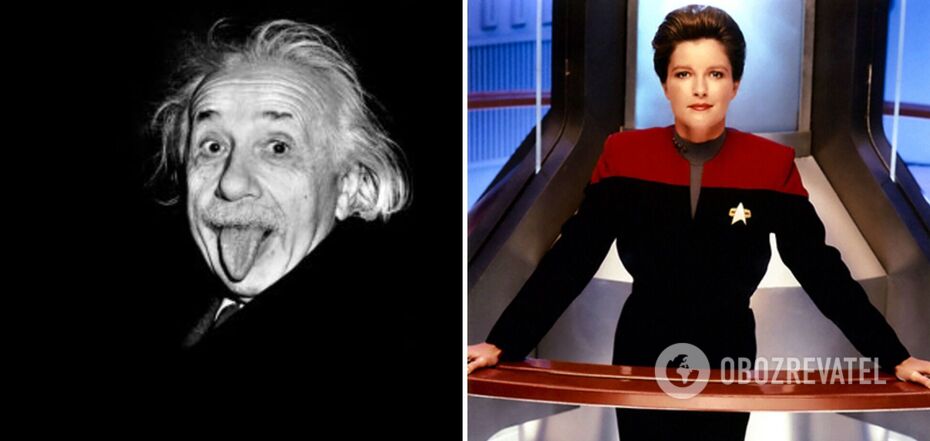 Stars who gave their children up for adoption
There are a lot of skeletons in the life of world-famous people. Sooner or later all the dark episodes from the biography of public people become known to the masses. So, here are celebrities who, for certain reasons, were forced to give up their children for adoption to other people's families or orphanages.
Some decided on such an act in a difficult period of their life, realizing that the child would be better off in a wealthier and "right" family, while others just did not want to harm the career, which was just gaining momentum. We will tell you about some of these cases in the OBOZREVATEL material.
Albert Einstein
In 1902, Mileva Maric, Albert Einstein's chosen one, gave birth to a baby girl. She spent the first months of her life with her maternal grandparents. But the parents-scientists could not take her with them. There wasn't money enough to live, they did not have their own home, and a scientific career did not bring those revenues that could provide a normal childhood, as it took away almost all the time. That is why Einstein and his then-still-illegal spouse decided to give the child for adoption.
This was done ostensibly in the interests of the girl, because the adoptive parents could give her everything that the native ones could not. This episode in the life of the eminent physicist became known only in 1997. At the same time, researchers found letters which showed that the daughter was named Lieserl. Nothing is known about her fate. According to one version, she died of scarlet fever.
Clark Gable
Audiences know the actor from his role in "Gone with the Wind". Being married, Gable began dating his colleague on the set, Loretta Young. The young actress soon became pregnant. She carefully concealed her belly and did not tell anyone about the future replenishment. Soon Young gave birth to a baby girl, after which she and her star father decided to give the baby to the orphanage.
This act gave the actress no peace. As a result, 19 months later, she came to the shelter and adopted her own daughter. As for Gable, he never acknowledged his child and never saw her.
Kate Mulgrew
Kate Mulgrew is best known for her roles as Captain Kathryn Janeway in the television series "Star Trek: Voyager" and Galina "Red" Reznikova in the Netflix series "Orange is the Hit of the Season". In 1997, she found out she was pregnant, but did not want to have an abortion. She also didn't want to marry the father, so immediately after giving birth she decided to give up the baby. The girl was raised by foster parents, but in 2001 Mulgrew finally met her.
Joni Mitchell
The popular rock singer from Canada became pregnant while still in high school. Mitchell was still a baby herself at the time, but she still decided to give birth. After the first months of motherhood, the girl realized that she was completely unprepared for this, so after a while she gave her daughter up for adoption. After that, the performer began to actively develop her career. She was only interested in music and fame, and the family business moved away to a completely different plan. In 1997, the artist still remembered about her daughter and publicly announced her search. The girl and her biological mother reunited and even managed to build a good friendly relationship.
Linda Lovelace
Linda Lovelace is a legend in the porn industry. She grew up in a very strict family and was even planning to take the monastic vows, but love happened in her life. The 19-year-old beauty met filmmaker Chuck Traynor, whom she married within a week of meeting. The couple began promoting domestic partner exchange and group sex, and three months later, Lovelace found out she was pregnant. Immediately after the baby was born, the actress gave him to an orphanage on her own mother's recommendation. Years later, Linda tried to find her son, but she never succeeded.
Previously, OBOZREVATEL wrote about celebrities who are raising five or more children. The list includes Madonna, Kevin Costner, Bruce Willis and others. All the details are in our material.
Only verified information in our Telegram-channel Obozrevatel and Viber. Do not be fooled by fakes!