Trending:
Elizabeth II, Albert Einstein and other celebrities who were married to their relatives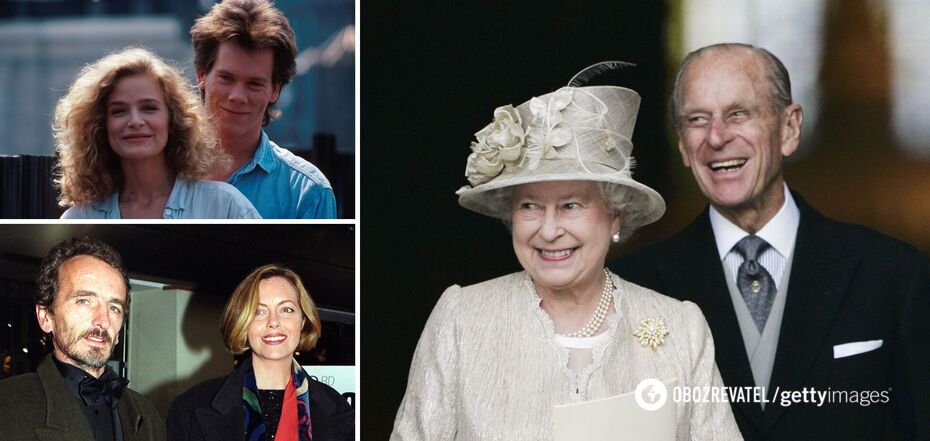 Kinship marriages among famous personalities are not that uncommon.
There is some moral and scientific consensus that marriages between close relatives should be avoided. This can lead to genetic problems and chromosomal abnormalities in offspring. In addition, spouses often have to separate from the rest of society, which affects their quality of life and well-being. And, of course, in most countries on Earth, family marriage is illegal for legal reasons.
So how do celebrities look at all this? Some take these nuances into account, and if they celebrate a wedding with relatives, then not with close relatives. And there are those who do not care about the consequences - trying to convince society that this is the norm. In detail - in the material OBOZREVATEL.
1. Albert Einstein and Elsa Leventhal
German, American and Swiss theoretical physicist Albert Einstein married his cousin Elsa Leventhal (this is the surname of her first husband, maiden - Einstein). For a while she was his mistress while the scientist was married to mathematician Mileva Maric. After two years of a secret affair, Albert left his wife and legalized his relationship with a relative. They had no children in common. The couple raised two daughters from Elsa's first marriage.
2. Kevin Bacon and Kyra Sedgwick
American actor, producer and director Kevin B acon and actress Kyra Sedgwick met on the set of the movie "Lemon Sky", and immediately fell in love with each other. At the time, they did not realize that Kira was Kevin's ninth cousin. The couple got married in 1988 and later had a daughter and a son.
The fact that the couple are distant relatives, learned after 30 years of marriage on the show Finding Your Roots. The shocking conclusion was reached by the show's host Henry Louis Gates, Jr. who is a renowned Harvard professor of African-American history.
3. Edgar Allan Poe
American writer, poet and playwright Edgar Allan Poe was married to his cousin Virginia Clemm. The man was not stopped neither by the close family ties of the chosen one, nor by her age - Edgar was 26 years old, and Virginia only 13, although in the marriage certificate her age is increased by 8 years. Their love did not last long. The young wife died of tuberculosis when she was 24. Her death also affected the writer's work.
4. Greta Scacchi and Carlo Montegazza
British actress of theater, film and television Greta Scacchi was in a relationship with Australian musician Tim Finn, lead singer of the band Split Enz, for 6 years. However, for unknown reasons, the couple broke up. Soon the celebrity played a wedding with actor Vincent D'Onofrio, from whom she gave birth to a daughter. But this relationship did not last long - 2 years.
In 1998, Greta really shocked her fans, saying that she married her cousin Carlo Montegazza. From him she gave birth to a son. This union caused a great resonance in society, because of which the actress had to quit shooting in the movies.
5. Elizabeth II and Prince Philip
Former British Queen Elizabeth II decided to keep the long tradition of family marriages to preserve the "blue blood". She married Philip, the Duke of Edinburgh, who is her fourth cousin. Like Elizabeth, he is the great-grandson of King Christian IX of Denmark. Not everyone approved of Her Highness's choice. For various reasons: because of Philip's orthodoxy and his lack of fortune. Elizabeth's mother was also against it and even called Philip a "goon". All this did not prevent the couple to play a lavish wedding and become the parents of four children.
Earlier OBOZREVATEL wrote about marriage because of a bet and other love stories of French actresses of the twentieth century.
Only verified information from us in Telegram-channel Obozrevatel, Threads and Viber. Do not fall for fakes!