Trending:
Don't wipe your face with a towel: what could be the problem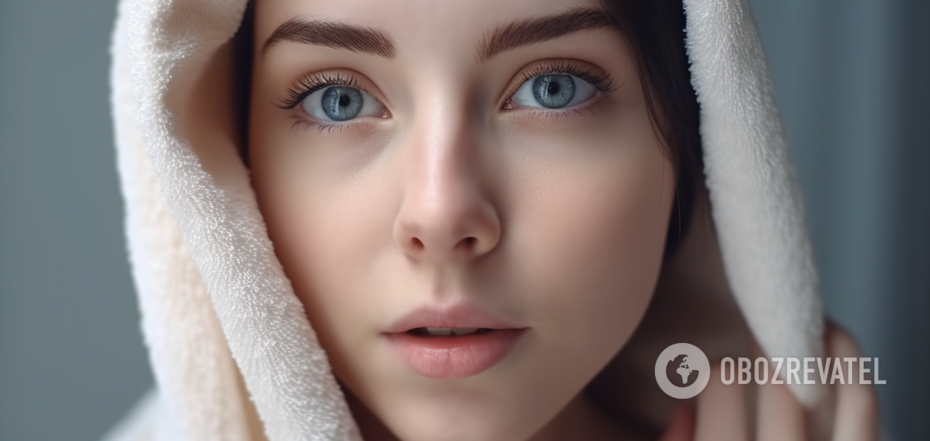 Towel may be too rough for delicate skin
When it comes to skincare, there is a lot of controversial advice out there. This problem has become especially acute with the advent of social media, where users can share their life hacks. Some of them contradict common sense.
That's why The Sun turned to experts to find out the basic facial care tips that are suitable for everyone. Thus, aesthetician Fatima Gunduz said that you should never wipe your face with a towel and squeeze out skin imperfections.
Why a face towel is a bad idea
The textiles from which the towel is made are an excellent environment for the development of bacteria. Especially if it is wet.
One study showed that about 90% of towels in bathrooms were contaminated with E. coli bacteria, and about 14% contained E. coli itself. Both microorganisms can cause illness and provoke inflammation on the skin.
The texture of the towel is also not good for the skin. It is too rough. "Vigorous rubbing with a towel can even cause micro-tears in the skin and long-term damage," the beautician explained.
The absorbency of towels is another potential hazard. Together with water, they can absorb too much sebum and dry out the skin's surface.
Gunduz said the best option is to let the skin dry naturally. But at the same time, she said it is acceptable to blot it with a soft towel, facial tissue or microfibre cloth.
Why you shouldn't squeeze out skin imperfections
Sometimes it seems impossible to refrain from doing this, but cosmetologists say it is necessary for the health of the skin. After all, such trauma causes more harm than good.
During the squeezing process, bacteria from hands or nails can get into the resulting cavity. This can lead to infection and inflammation. Squeezing the skin can also cause skin damage with subsequent scarring. "This can spread the infection to neighbouring pores, leading to the development of more acne or a more severe rash," the beautician explained.
Instead of fighting imperfections in this way, she advised to follow a clear and delicate facial care regime. In the case of acne, it is necessary to use cosmetics with ingredients such as salicylic acid or benzene peroxide. They do not violate the barrier function of the skin and are effective. A qualified specialist can help you choose the most suitable option.
But if you want to speed up the process of pimple disappearance, Gunduz advised using special products for the treatment of blackheads and inflammation or other products of similar effect. They will not injure the skin and will quickly solve the problem.
Earlier, OBOZREVATEL told whether you need to take a shower after swimming in the salt sea and how it affects your skin.
Subscribe to OBOZREVATEL's Telegram and Viber channels to keep up with the latest news.