Trending:
Blow-dry or air-dry? Experts have solved a woman's dilemma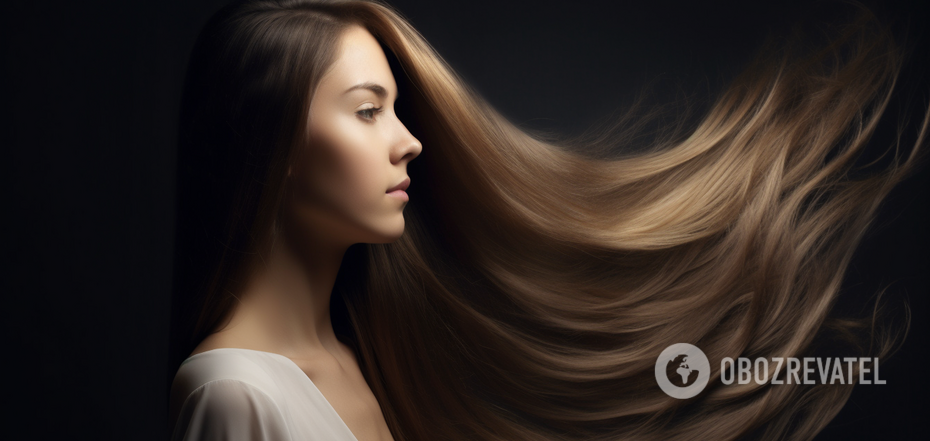 The right drying method will help keep your hair healthy and beautiful
When it comes to choosing whether to blow-dry or air-dry your hair naturally, it's easy to assume that the less heat you use on your hair, the better. But in practice, it's a little more complicated than that.
Woman and Home turned to experts for a detailed explanation. And choose the best option.
Experts stated that the main factor to consider is whether the hair dryer damages the hair. Of course, a high temperature will not do any good. Especially when it is wet, because after a prolonged contact with water, the hair swells, becomes weaker and is more easily damaged.
Nevertheless, experts agree that gentle drying with a hair dryer is still safer than air-dry. In addition, while using a special device you can add a lot of products that will not only protect your hair, but also improve its appearance.
How to properly dry your hair with a hair dryer - step by step instructions
Step one - blot the hair with a towel, but do not rub them, because friction can break the hair, weakened by moisture.
Step Two - spray a heat protector spray on your hair, as it will not only create a barrier that will keep your hair from heat, but also protect it and make healthier.
Step three - turn on the hair dryer on a low temperature and, if necessary, raise it gradually during the process.
Step four - when you feel that the hair is not only dry, but also begins to heat up, it's time to increase the temperature to make the final look, and then fix the hair with styling.
Another tip from the professionals: dry your hair with a hair dryer in the direction from the roots to the ends. This will smooth out the cuticles and your hair will look smoother and shinier.
How to dry your hair safely the natural way
If you do prefer to dry your hair naturally, treat it carefully as it's more prone to breakage when wet. Also keep an eye on your skin. Keeping your skin moist for a long time can encourage the growth of yeast fungi, which can cause dandruff.
And here are some great tips on how to properly air dry your hair:
Comb wet hair with a wide-toothed comb to detangle it, starting at the tips and working your way up;
use a leave-in conditioner and detangle spray;
choose a good styling brush that doesn't damage the hair;
Don't forget to apply a hair mask to give your hair back its strength and elasticity;
If you have thin, brittle or frizzy hair, try to avoid touching your hair as much as possible while drying in order not to damage or make it frizzy.
Long story short, which method is better?
Experts are more inclined to believe that proper blow drying is generally better for hair. But it is important not to rush and use more modes with a low temperature.
Nevertheless, experts also give the green light to fans of the natural method. The main thing is to touch the head as little as possible while it is wet and to use care cosmetics, which will smooth the cuticle.
So, choose the method that works best for your hair. You should have a comfortable way to take care of your hair. Spending half a day on beauty does not make sense when there are so many interesting activities, people and events around.
Previously OBOZREVATEL told how to properly clean your hairbrush to keep your hair healthy.
Subscribe to OBOZREVATEL channels in Telegram and Viber to keep up with the latest events.