Trending:
"Are you pregnant?" Etiquette experts named 6 questions you should never ask a woman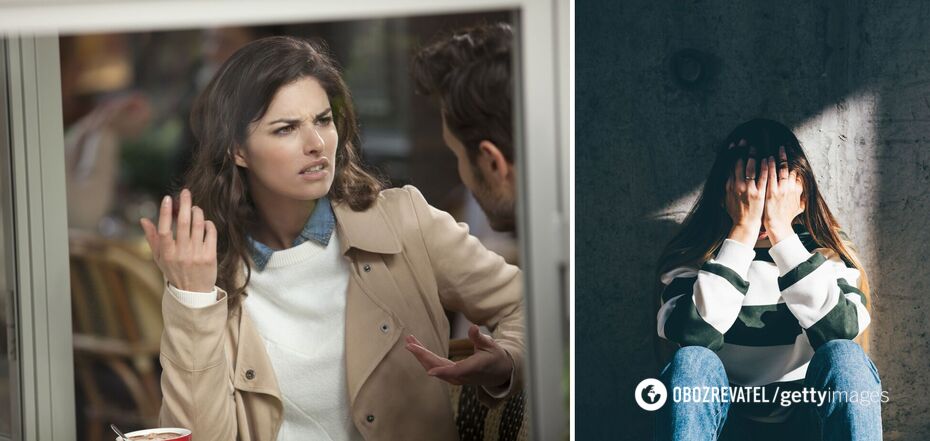 Questions you should never ask a woman
Sometimes one poorly worded or simply incorrect question asked of a woman can really offend her, hurt her feelings or a painful topic. If you assume that your question will be unsuccessful, it is better to refrain from asking it. However, if you are not sure, etiquette experts have identified six "forbidden" questions that should be strictly avoided if you do not want to offend the fair sex.
The BestLife platform shared the experts' advice. The questions listed in the article are described as inappropriate and impolite.
"Are you pregnant?"
Obviously, if you are not sure whether your interlocutor is pregnant or not, it is better not to ask her. If a woman is really expecting a child and wants to share this good news, she will do so. If you ask such a question and are wrong, you will most likely offend the woman greatly, and perhaps even give rise to complexes of an "imperfect" figure.
Other questions about fertility and family planning are also unacceptable, experts say. "You risk touching on a sensitive topic that is a minefield of emotions and personal circumstances," commented Jules Hurst, founder and owner of Etiquette Consulting.
"Have you had cosmetic surgery?"
Asking about cosmetic procedures represents judgment or dissatisfaction with a woman's natural appearance. Even if you don't intend to hint at any age-related changes in a woman's face, this may be how the person you're talking to feels about this issue. Experts emphasize: "It is important to respect personal choices and boundaries by allowing these topics to remain confidential unless the woman brings it up herself."
"Why are you single?"
The question of relationship status can also be a sensitive topic, regardless of the person's gender. However, it is worth remembering that many women experience disproportionate pressure to find a partner as soon as possible, as well as increased criticism for being intentionally single or childless.
"This issue is intrusive because it implies that being alone is undesirable or abnormal. In addition, it can touch on personal circumstances that a person may not want to discuss," explained Jules Hurst.
"Are you sure you want to eat that?"
It would not be a revelation to tell you that many women are concerned about their weight and figure, and in the era of body-shaming, even more so. In addition, many beauties regularly receive controversial and unhealthy comments about their bodies. That's why asking a woman about her weight or hinting at extra pounds with questions about food and nutrition is absolutely rude and inappropriate.
"Questions about food choices are intrusive and judgmental. You should never guess a woman's choice of food. Such questions can contribute to body image issues, which is already a problem for many women," the expert said.
"Is this your natural hair color?"
It is inappropriate to draw additional attention to a woman's cosmetic procedures, especially if she did not initiate this conversation. It may look like you're picking on her appearance and hinting at a lack of "high standards." "The choice of hair color and personal care is a personal matter. Questions about them can make a person feel self-conscious about their appearance," Hearst comments.
"Is that what you're wearing?"
The way a person dresses is a deeply personal matter. Neither a partner nor society should dictate their rules, let alone demand their fulfillment. "The question of how a person dresses based on gender norms implies condemnation and does not take into account personal preferences and comfort. The question of why a woman does not adhere to a feminine or masculine style again puts her appearance in the spotlight," the etiquette expert said.
Earlier, OBOZREVATEL talked about tips for women to follow at the beginning of a relationship.
Only verified information is available on the Obozrevatel Telegram channel and Viber. Don't fall for fakes!