Trending:
7 mistakes when dyeing hair that age you badly: many people make them. Photo.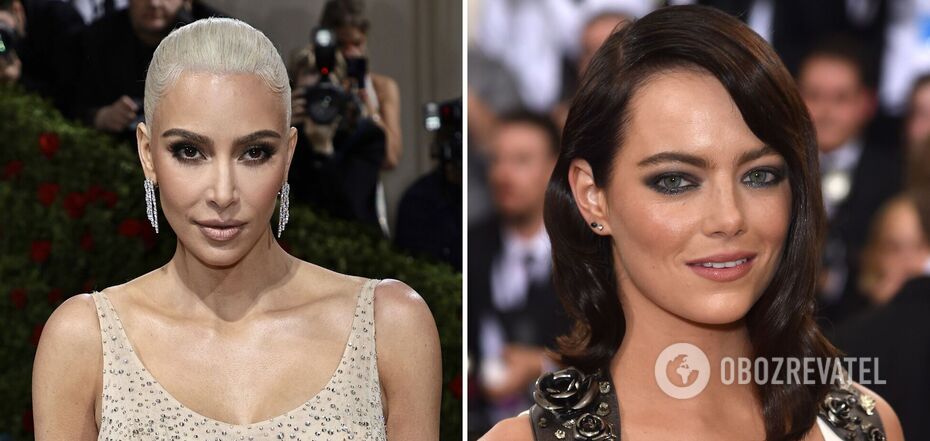 Mistakes when dyeing hair that age you badly
Dyeing your hair a monochrome colour from root to tip can age even a very young beauty. Especially when it comes to a deep black shade of dye. Everyone seems to know this rule, but for some reason, many people continue to ignore it. However, this is not the only mistake that ladies make when dyeing their curls.
A poor choice of colour or incorrect application can significantly affect your look. For the worse, of course. So, if you don't want to emphasise all the wrinkles, pigmentation and other age-related changes on your face, we suggest you read OBOZREVATEL's article, which will tell you about the main mistakes when dyeing.
Solid black colour
A deep raven-black shade does not suit anyone. And ladies 30+ with this hair colour run the risk of looking older, as the insidious black strands clearly emphasise even tiny facial wrinkles. If you prefer an exceptionally dark palette, try a softer chestnut shade, which is definitely the best alternative to black.
A colour that is completely different from your natural colour
Take a look at the actress Emma Stone in this photo. We are used to seeing her as a blonde or with light red hair. How does chocolate colouring not suit her? The star instantly became 10 years older, and her natural charm disappeared somewhere. You should not radically change the natural shade of your hair, as such drastic changes may not match your skin tone, which, in turn, creates an undesirable aging effect.
Uniform colour without glare and reflections
To hide grey hair, women often dye their hair a solid colour. You should be aware that a monochrome light or black shade will make your appearance look as unnatural as possible. In addition, your face will appear dull and grey. Accent strands or highlights will add more radiance to your look, diluting the monotony of solid colours.
Platinum blonde
Platinum blonde is a cold shade that undoubtedly looks very impressive, but it is not suitable for everyone. Namely, for women with fair or ruddy complexions, as it makes the skin look dull and aged.
Grey roots
Grey hair is natural, and more recently, it is also very fashionable. More and more older ladies are daring to make their silver locks their advantage rather than dyeing them. "Grey colouring" looks interesting and does not age its owners at all. But the decision to leave only the roots or individual strands grey, and dye the rest of the hair in a different shade is a failed idea. This "transition" looks exceptionally strange and unkempt.
The roots are visible
Hair colouring requires constant care, as the roots appear in the blink of an eye. It is not always possible to plan the colouring correctly. To prevent this small mistake from making you look older, you can colour your hair so that the roots are deliberately darker, for example, using the ombre technique. This will allow your hair to grow naturally and you will always look fresh.
An unfashionable colour
Another common mistake is choosing an irrelevant paint shade. Of course, when choosing a colour, you need to take into account many factors, analyse your colour type and much more. However, there is a palette of long-out-of-trend shades that you should not pay attention to under any circumstances. Talk to your hairdresser and they will suggest tones that will not look old-fashioned.
Recently, OBOZREVATEL wrote about how to choose a hairstyle that will rejuvenate a lady. Hair colour, length and shape can have a big impact on the appearance of every woman. To find out all the details, follow the link.
Only verified information is available in our Obozrevatel Telegram channel and Viber. Do not fall for fakes!