Trending:
Putin makes billions from the alcoholism of Russians: assets disclosed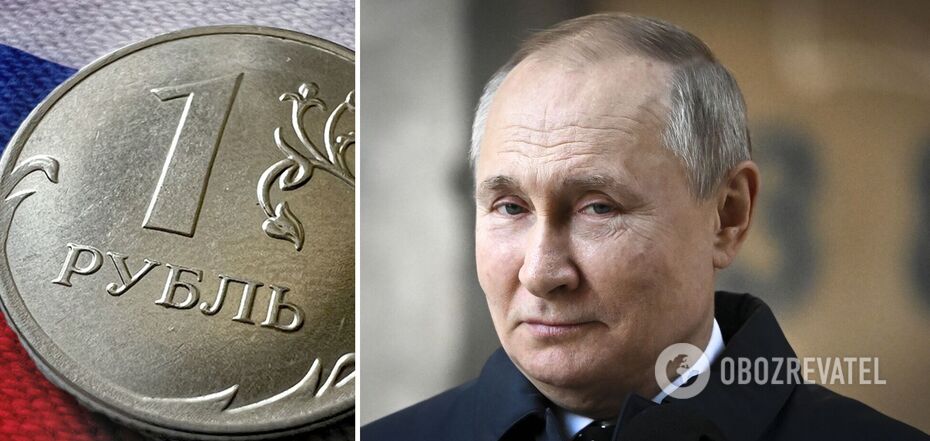 Russian President Vladimir Putin owns the largest vodka production facility through his partner oligarch Arkady Rotenberg. The cheap vodka "Putinka" is produced in fact at a plant taken over by Putin and sold all over Russia. Putin personally receives the profits.
This is according to a Politico publication. When Putin returned to the presidency in 2012, he destroyed what was left of his public health initiatives. Restrictions on vodka were quietly lifted, and gradual price increases were reversed. By 2014, Putin began actually lowering the minimum price of vodka, which supported struggling budget brands. As expected, Putin's market share recovered, as did Putin's profits.
In the years that followed, Putinka vodka became synonymous with Putin's autocracy, even acting as a cheerleader for the worst excesses of his regime. In May 2022, three months after Putin's disastrous and bloody invasion of Ukraine began, the bottles of Putinka that came off Kristall's assembly line were decorated with new, patriotic, pro-war labels with Russian tricolor flags and the Latin letters "Z" and "V," like those that adorn Russian tanks and APCs.
"From the very beginning," the Project notes, "Putin and Rotenberg "controlled all revenues from Putinka, from trademark rights to the production and sale of 'presidential vodka,' even as rumors swirled around Moscow about the true owners of Putinka."
"You have no idea how much money this is," one insider explained to Project: - "Distributors who wanted to sell Putinka would bring Rotenberg bags full of cash-as payment for permission to sell vodka named after the president. Some of that money was always intended for Putin.
In the early years of Rosspirtprom, business flourished. Because vodka is largely an undifferentiated commodity - just pure grain alcohol and water - there was little brand loyalty between this industrial distillate and this industrial distillate in Russia.
Taking advantage of Putin's early popularity, Putinka has even dubbed Russia's superbrand of 2004. With Kristall producing more than eight million bottles per month, Putinka quickly became the second most popular vodka brand in Russia, grossing about $500 million per year. The flip side of this rapid growth in sales was that alcohol consumption in Russia, and the alcohol-related rates of death, crime, and poverty that accompanied it, remained alarmingly high, even as the economy continued to steadily improve.
As OBOZREVATEL wrote earlier, a number of Russian economists conducted research on the situation in the Russian Federation. They came to the conclusion that poverty will grow even in a situation where sanctions are lifted.
Only verified information in our Telegram channel Obozrevatel and in Viber. Don't be fooled by fakes!