Trending:
LRT: 82 Russian oligarchs are helping Putin with weapons for the war in Ukraine, most of them are not sanctioned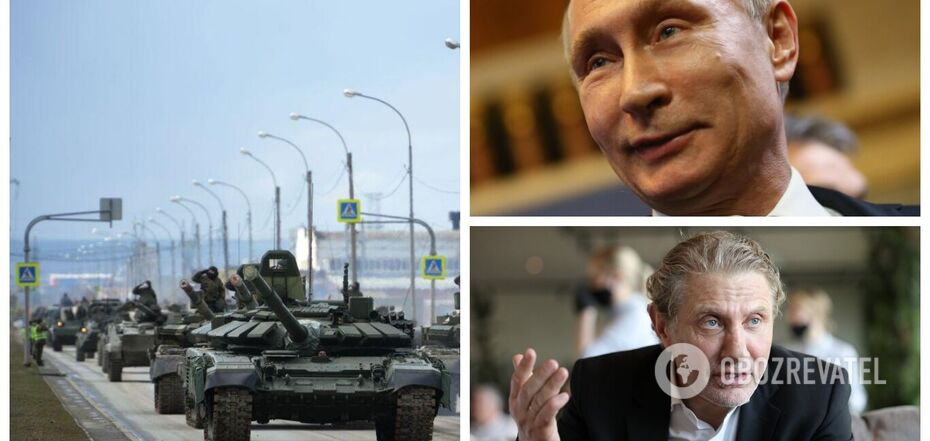 Russian oligarchs help Putin with weapons for war in Ukraine
Dozens of Russian oligarchs are helping to support Russia's war against Ukraine. Their companies produce equipment and ammunition for the Russian army that is worth billions of dollars.
It is noteworthy that most of them have not been sanctioned by the European Union or other Western countries. This was stated in an interview with the Lithuanian news agency LRT by Ekaterina Reznikova, a journalist from the Russian Project publication.
According to her, most of the richest Russian citizens from the Forbes list do not publicly express their position on the war but do support the Russian occupation army. A total of 82 oligarchs were identified. Moreover, the company of one of them also contributed to the deportation of Ukrainian children to the territory of the Russian Federation.
Russian oligarchs contribute to the war in Ukraine in a variety of ways. Their companies produce components for bombs and spare parts for tanks and airplanes. In addition, some provide various communication and insurance services.
The journalists identified specific war crimes, such as the massacre in Bucha and the bombing of Mariupol, to list all the wealthy Russians who may have been involved in committing these crimes. The investigation revealed that the biggest contributor is billionaire Mikhail Shelkov. He is the owner of the VSMPO-AVISMA company, which supplies products to the Russian army for the production of armored vehicles and aircraft that are now fighting in Ukraine.
Yuri Kovalchuk is the second on the list. He is an oligarch close to the Russian dictator. He has signed multi-billion dollar insurance contracts with the Russian army. The third oligarch, who helps Putin to fight against Ukraine, was Boris Rotenberg. His company was engaged in the construction of facilities, transportation and installation of equipment. High-frequency devices that are used in the military industry were among them.
It is worth noting that almost all of the 82 oligarchs fall under sanctions. However, the problem is that usually these sanctions are announced only by the Ukrainian government. Russian oligarchs do not fall under sanctions in the US, Canada or the EU. In particular, only 31 of the 82 oligarchs who assist the army of the Russian Federation are under sanctions.
The USA declared its readiness to impose sanctions against the states that will provide Russia with military assistance to wage an aggressive unprovoked war against Ukraine. These restrictions can be applied, among other things, against the DPRK if it provides Russia with ammunition, weapons or military equipment.
The Western mass media recently reported that China was secretly providing Russia with military equipment to be used in the war against Ukraine. In particular, they sent body armor, thermal imaging scopes and drones.
Only verified information from us in Telegram-channel Obozrevatel and Viber. Do not fall for fakes!