Trending:
How to bake pears and apples with cottage cheese: a healthy seasonal dessert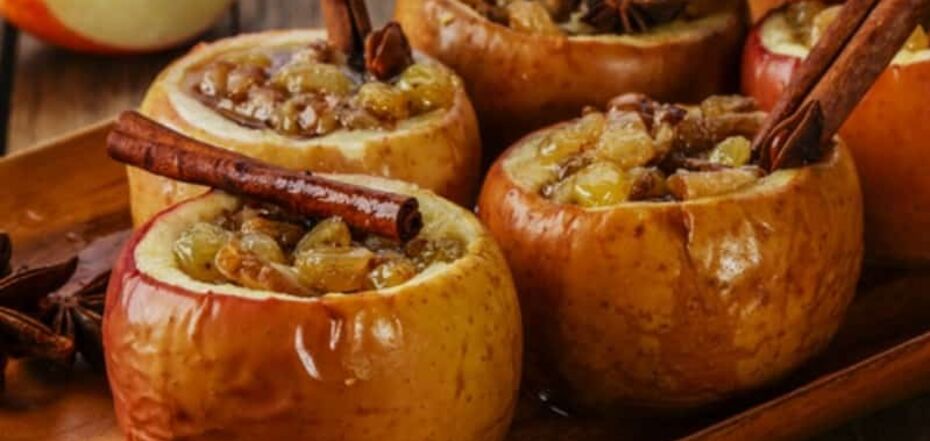 Healthy baked apples and pears with cottage cheese. Source: worthingcourtblog.com
Seasonal apples and pears are suitable not only for making a variety of high-calorie baked goods but also for healthy desserts. The fruits go well with cottage cheese, which is a must-have in the diet. You can also add nuts and bake it all in the oven.
The idea of cooking baked pears and apples with cottage cheese was published on the Instagram page of nutritionist Yulia Naumenko (ulichka_naumenko). The fruit remains healthy after cooking.
Ingredients:
green apple - 150 g
pear - 150 g
cottage cheese - 50 g
any nuts (except peanuts) - 60 g
honey - 2 tsp.
hard cheese
up to 30 % 20 g + cinnamon on the tip of a knife
Method of preparation:
1. Remove the center from apples and pears.
2. Mix cottage cheese with nuts (30 g). Grate hard cheese and mix with nuts (30 g).
3. Put the cottage cheese in the apple and the hard cheese in the pear.
4. Drizzle with honey and sprinkle with cinnamon to taste.
5. Bake in a 180-degree oven for 20 minutes.
You can also find recipes on OBOZ.UA: