Trending:
Wreckage of an object that looks like an air-to-ground missile found in Poland: it has inscriptions in Russian - media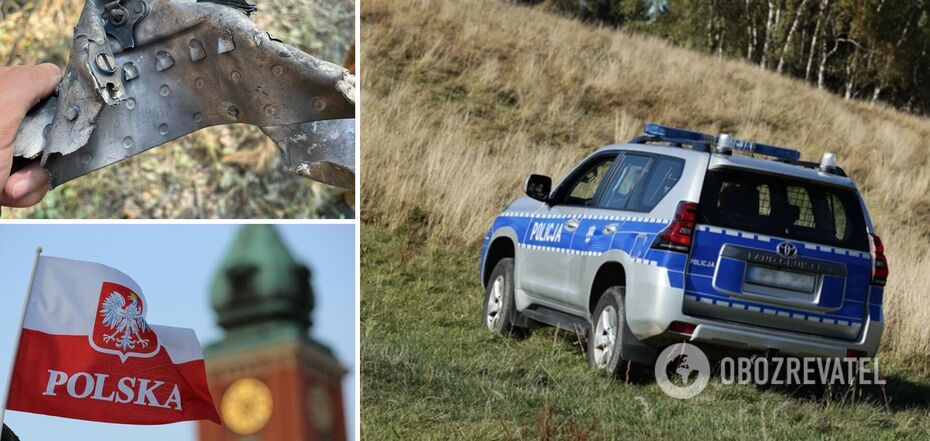 Wreckage of what looked like a rocket was found in Poland
In the forest near the city of Bydgoszcz in the central-northern part of Poland, the wreckage of a military object was found. According to journalists, it could be a piece of an air-to-ground missile.
It had inscriptions in Russian, writes RMF24. At the same time the discovery of such an object has already been officially confirmed by the Polish law enforcers.
"The remains of an unidentified military object were found near the town of Zamosc, about 15 km from Bydgoszcz. The situation does not pose a threat to the safety of residents," the official Twitter of the Polish Defense Ministry said in the morning of April 27.
They added that the place of discovery is being investigated by civil and military police officers, as well as by sappers.
It is noted that media reports about an unknown object that fell in the woods in Zamosc (Nakłowski district, Shubin commune), appeared on Wednesday evening, April 26. Until Thursday morning, the services did not comment on the situation.
According to some Polish publications, law enforcement "was going to remove an unknown object from the woods. Journalists stressed that there are military ranges in the region.
Minister of Justice Zbigniew Zebro stated that the prosecutor's office was investigating the wreckage of an airborne military object that had been found in the forest near Bydgoszcz.
"The military department of the district prosecutor's office in Gdańsk, under the supervision of the National Prosecutor's Office, opened a case regarding the remains of an airborne military facility discovered in a forest a few kilometers from Bydgoszcz," he wrote on Twitter.
At the same time, RMF24 journalists, citing their own sources, assumed that it was an air-to-ground missile: it was found on Tuesday, April 25, but it seems to have fallen some time ago. The wreckage allegedly has inscriptions in Russian, which may indicate Soviet-made weapons, and "no warhead".
The Gdansk prosecutor's office refused to comment. However, local residents in the comments under the posts suggested that "a missile or a drone fell".
It should be noted that the specified area is located almost 500 kilometers from the Ukrainian border, more than 400 kilometers from the Polish border with Belarus and about 240 kilometers from the Kaliningrad region of the Russian Federation.
As OBOZREVATEL reported, earlier Poland conducted additional investigative activities at the site of the missile fall in Przewodów, near the border with Ukraine.
Only verified information we have in our Telegram channel Obozrevatel and Viber. Do not be fooled by fakes!