Trending:
Putin's friend Schroeder calls the war in Ukraine a "fatal mistake" and says Russia will not fight NATO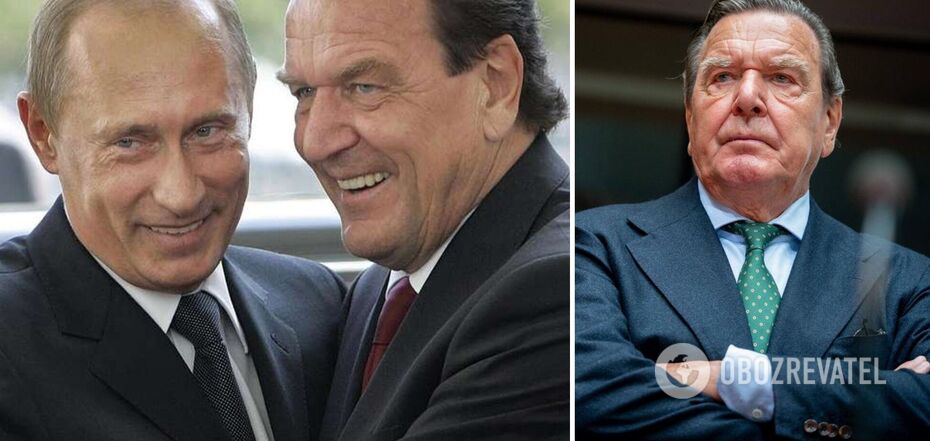 He called his friendship with the dictator ''a relationship of people who have different views''.
Former German Chancellor Gerhard Schroeder said that his friend Russian President Vladimir Putin made a "fatal mistake" by launching a war against Ukraine. At the same time, he expressed confidence that Russia would not fight NATO.
The former Chancellor made the statements in an interview with the Berliner Zeitung. "What do the Russians want? The status quo in Donbas and Crimea. Nothing more. I think Putin made a fatal mistake by starting the war," he said.
At the same time, Schroeder added that it is clear to him that Russia feels threatened.
"Look: Turkey is a NATO member. It has missiles that can fly directly to Moscow. The US wanted to bring NATO closer to Russia's western border, for example, with Ukraine as a new member. All this was perceived as a threat to the Russians. There are also irrational aspects to this. I will not deny that. The Russians reacted with a mixture of both: fear and defense," the politician said.
In his opinion, "no one in Poland, in the Baltic States and, of course, in Germany" should think "that they are in danger."
"The Russians will not start a war with any NATO member," Schroeder said.
In addition, he also commented on the course of the current head of the German Foreign Ministry, Annalena Burbock. In particular, the journalist pointed out that she "wants to flatter the Americans," Germany's largest ally, to which Schroeder responded:
"This may be true. I have said before: we must preserve the alliance, but not at any cost. We had a largely sovereign foreign policy. We don't have that anymore."
The ex-chancellor also denied that Russia is thinking of attacking NATO after its defeats in Ukraine.
"Do you seriously think that after the disaster that the Russians are experiencing in Ukraine with their war, they are now thinking about attacking Western Europe?" he said, adding that Poland "no longer feels threatened" since it joined NATO.
"No one in Russia is seriously thinking about a conflict with NATO," Schroeder said. He also noted that he had never received assurances from Putin that Russia would not attack Ukraine.
In response to a question whether the former chancellor wanted to distance himself from the Kremlin's war criminal head, Schroeder said that "living together does not work that way. And he called his friendship with the dictator "a relationship between people who have different views."
"Living together doesn't work like that. Human relationships don't work like that. I believe that what Putin ordered is wrong. I said it publicly. I don't have to do it all the time. There are relationships between people who have different views. In my case with Vladimir Putin, this is the case," the former German Chancellor said.
He added that "Russia remains Russia regardless of who governs it and how it is governed," and Berlin is allegedly interested in "maintaining economic and political relations" with the aggressor country, "even if it is difficult."
"We have this with many countries: China, Turkey. If politics is reduced to the emotional, as in the case of the Greens and Annalena Burbock, then this is wrong," Schroeder said.
It should be noted that in the same interview, Schroeder accused the United States of allegedly disrupting the "peace talks" between Russia and Ukraine and said that Kyiv had allegedly invited him as a mediator.
As you know, despite Russia's military aggression against Ukraine, Schroeder continued to hold high-paying positions in Russian state-owned concerns. In July 2022, he visited Moscow and called it a "beautiful city."
As reported by OBOZ.UA:
- In May, Schroeder was not invited to the anniversary of the Social Democratic Party of Germany because of his close ties with Putin. The SDPG leadership said that the presence of the former chancellor would be inappropriate.
- At the celebration of the anniversary of German reunification, Schroeder was seated away from the other participants of the event, again because of his friendship with Putin. Only his wife sat next to him.
Only verified information on our Telegram channel OBOZ.UA and Viber. Do not fall for fakes!