Trending:
Bolton: US may withdraw from NATO if Trump wins election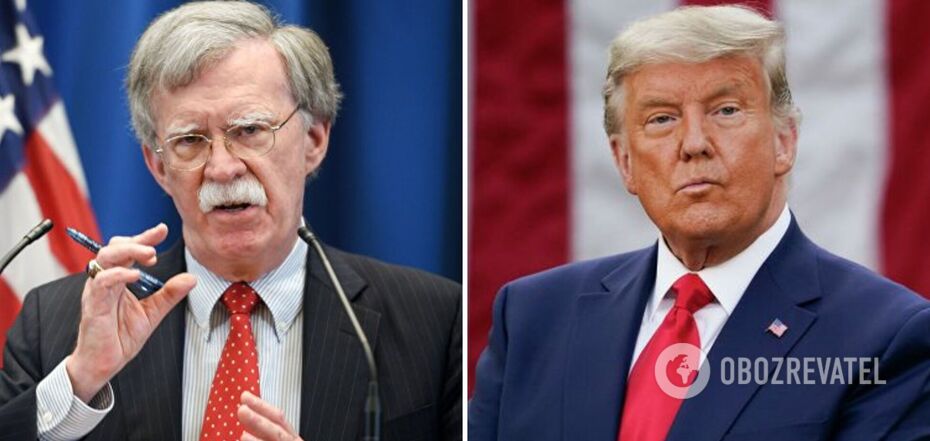 Trump's former adviser called his foreign policy chaotic and ineffective
Former U.S. presidential national security adviser (2018-2019) John Bolton said that the United States would likely withdraw from NATO if the country's 45th president, Donald Trump, takes power again by winning the 2024 election. According to Bolton, Trump's foreign policy is chaotic and ineffective.
This was said in an interview with The Hill program on August 3. Thus, Bolton made sharp remarks about his former boss and leading Republican presidential candidate after he called Trump's behavior "erratic and irrational" in his recent article.
"Donald Trump doesn't have a philosophy as we understand it as politicians. He doesn't think about policy directions when he makes decisions, especially in the area of national security," he said.
Bolton also criticized Trump for his foreign policy legacy on the alliance, saying that "He has threatened the existence of NATO, and I think we would almost certainly have withdrawn from NATO during Trump's second term."
The former adviser also criticized Republicans who have praised Trump for his foreign policy positions.
"Those who make these claims about what Trump has done in his first term don't understand how we got where we are. A lot of the things that are now attributed to Trump were to be done in the opposite direction."
Bolton accused Trump of "neglecting knowledge" and "treating the relationship between the United States and foreign countries, as well as adversaries predominantly as a personal matter" in his article published on Thursday.
"Foreign leaders, friend or foe, are far more likely to view him as ignorant, inexperienced, boastful but still fake "big boss" that is highly susceptible to flattery." These characteristics were a constant source of risk in Trump's first term and will be such in his second one," Bolton said.
He condemned Trump for his decisions by saying, "In addition to relying on inadequate information, thoughts or deliberation, Trump is also helpless even after making decisions. When something goes wrong or when he simply changes his mind afterwards (a common case), he tries to distance himself from his own decision for fear of negative media coverage or political criticism."
Bolton, a former Trump associate and member of his administration, railed against his former boss after he left the office in 2019. He has since become a prominent critic of the former president and has written a book, "The Room Where It Happened," detailing his experience in the White House.
As reported by OBOZREVATEL:
- Trump was arrested after the case of his hush money payment to porn star Stormy Daniels on April 4. He became the first current or former US president to face criminal charges. Trump pleaded not guilty to all 34 charges.
- Prosecutor's office stated that Trump handled restricted documents and participated in a conspiracy to obstruct justice improperly. He was also accused of illegal conspiracy to undermine the integrity of the 2016 election. Trump was later cleared of formal arrest.
- Criminal charges related to the storming of the Capitol on January 6, 2021, are also pending.
- The D.C. Circuit Court selected a restraining order against Trump in the case of attempted rigging of the 2020 election on Aug. 4. The former president pledged not to violate U.S. laws, as well as to sign commitments to appear in court, to appear when summoned and not to communicate with witnesses.
Only verified information we have in our Telegram channel Obozrevatel, Threads and Viber. Do not fall for fakes!