Trending:
The supply of NATO-standard ammunition to Ukraine dropped by 30% after the start of the Hamas war with Israel: Media talks about challenges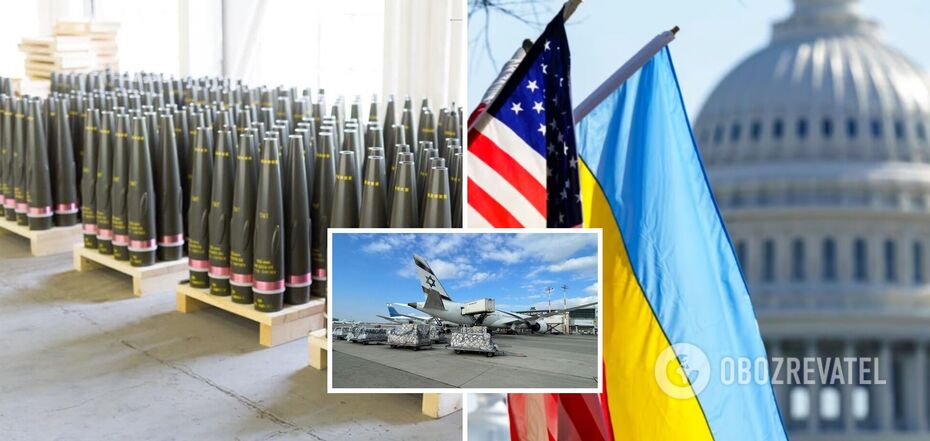 The US has reduced the supply of NATO-standard shells to Ukraine after the start of Israel's war against Hamas
The supply of weapons to Ukraine from Western countries has become more difficult because of the war in the Middle East. For example, the U.S. supply of NATO-standard artillery shells to Kyiv has fallen by "more than 30%" since the start of Israel's war against Hamas in Gaza.
This was reported by ABC News, citing a Ukrainian official. The article notes that 155-mm ammunition is perhaps the most important for Ukraine in the fight against Russian troops.
Moreover, some U.S. supplies that were intended for Ukrainian forces have been redirected to Israel. At the same time, journalists recalled that U.S. officials have stated several times in recent weeks that the supply of ammunition to Israel would not affect the war in Ukraine.
"But it did," the Ukrainian official emphasized.
At the same time, a senior U.S. defense official said that the reduction in ammunition "has absolutely nothing to do with what's happening in Gaza." He explained that presidential powers packages "are prepared in advance, so there is no connection between what is happening in Gaza and what is happening in Ukraine."
The media emphasized that Russia now has key advantages on the battlefield, including more artillery firepower, explosive attack drones and better types, and more fighter jets and attack helicopters.
A Ukrainian official, who spoke anonymously to reporters, expressed concern about the U.S. arms deal in light of the congressional divide. He warned that Ukraine risks losing its position on the battlefield "at a very high cost."
On November 20, US Secretary of Defense Lloyd Austin paid an official visit to Ukraine. The Pentagon chief said he came to Kyiv to deliver an important message. He assured Ukrainian President Volodymyr Zelensky of continued unwavering support for Ukraine's urgent needs on the battlefield.
Meanwhile, the White House said it was going to take all possible steps to ensure that Congress continues to approve military aid for Ukraine. If aggressors such as Russia do not receive a decent response to their actions, they only increase chaos, death and destruction.
As reported by OBOZ.UA:
- German Defense Minister Boris Pistorius arrived in Ukraine on an unannounced visit to meet with President Volodymyr Zelensky. The politician arrived in Kyiv by train early in the morning on Tuesday, November 21.
- John Kirby, a representative of the US National Security Council, called on the US Congress to approve US President Joe Biden's request for additional funding for Ukraine as soon as possible. He emphasized that if Kyiv does not receive enough funds to defeat Russia, the aggressor country will not stop.
Only verified information on our Telegram channel OBOZ.UA and Viber. Do not fall for fakes!