Trending:
The Kerch Strait Bridge story may happen again: an expert explained the reasons why the invaders' families are fleeing from Ukraine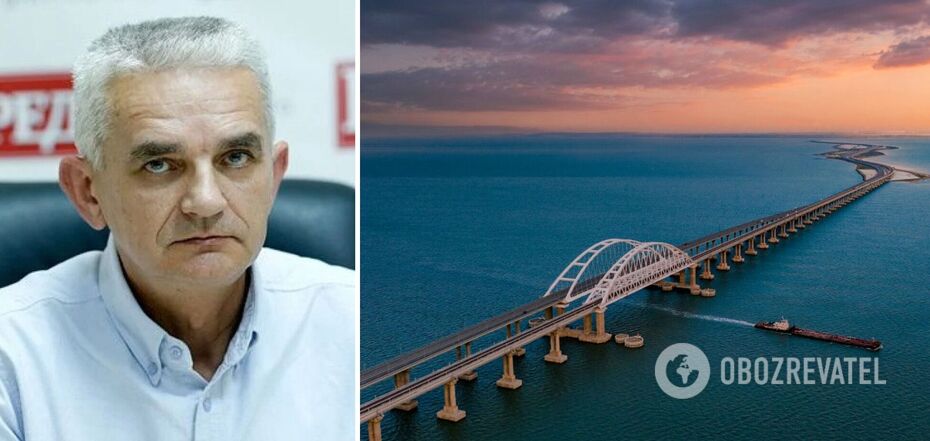 The Kerch Strait Bridge story may happen again: the reason the invaders' families fleeing
The flight of families of Russian servicemen who have settled in the temporarily occupied territories of Ukraine is due to the instinct of self-preservation. All these territories are within the range of the Ukrainian Defense Forces' means of defeat.
This opinion was expressed by the co-director of foreign relations and international security programs, coordinator of international projects of the Razumkov Centre, and military expert, Oleksiy Melnyk, in an exclusive interview with OBOZREVATEL. "Now, there is virtually no point that is not reached by Ukrainian means of defeat in the occupied territories of mainland Ukraine. Even Crimea is not a safe place," he noted.
As the expert said, at the beginning of the large-scale invasion of Russian troops in Ukraine, many family members of the occupation army believed the propaganda slogan that "Russia is here forever" and settled in the occupied territories. Many of them, in particular, were attracted by the climate and nature of Ukraine.
"Families came to Ukraine as a resort, as a holiday. Here you have the sea, fruits and vegetables. There was a moment when they really started to settle in," he said.
At the same time, as the Ukrainian army strengthened its capabilities, so did the families of the occupiers' confidence in their own safety. The first notable fact of Russian servicemen's families fleeing was the fact of mass "evacuation" from the occupied Kherson region.
Melnyk did not assess how massive the process of "evacuation" of invaders' families from Ukraine was but noted that because the weaponry of the Armed Forces of Ukraine reaches almost every corner of occupied territory, the enemy's instinct for self-preservation is triggered, and they try to leave the dangerous place.
Crimea, in particular, has become such a dangerous place. "The land corridor to Crimea works quite conventionally. Neither the Kerch Strait Bridge nor the Kerch Strait crossing works normally, there is a threat that the Russians understand - the story with the Kerch Strait Bridge could repeat," the expert summed up.
Read the full version of the interview with Oleksiy Melnyk soon on OBOZREVATEL.
As OBOZREVATEL wrote, there have been many reported cases of families of Russian invaders fleeing the territory of Ukraine recently, particularly from the occupied part of the Zaporizhzhia region, Berdiansk, occupied Crimea, and even Transnistria.