Trending:
Russian Federation Will Try to Stockpile Missiles for New Strikes on Ukraine: Ignat assessed prospects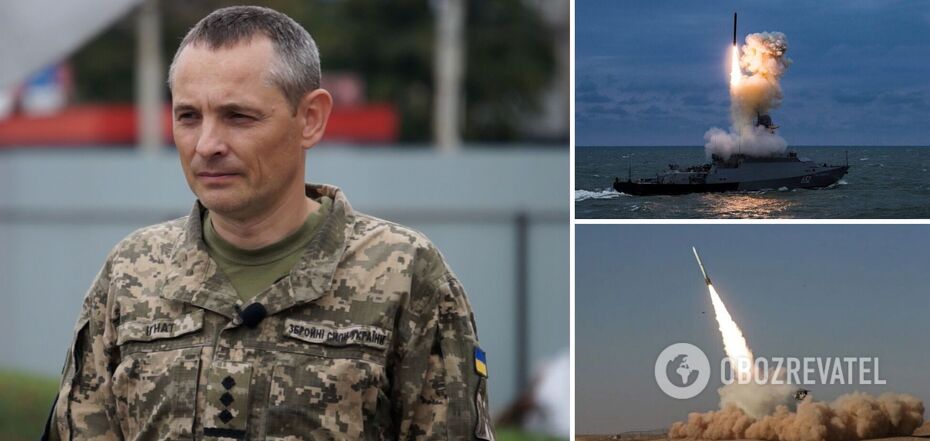 Russia will try to stockpile missiles for new strikes against Ukraine
Russian occupation forces will attempt new missile strikes against Ukraine beginning in the fall. To this end, the enemy is engaged in an accumulation of missile capabilities.
However, in the time remaining until autumn, the Russian occupiers are unlikely to be able to fully restore the stockpile of missiles. Yuriy Ignat, speaker of the Air Force Command of the AFU, said this during a telethon.
According to him, Russian troops fired hundreds of missiles into Ukraine over the past winter and fall. Ignat doubts that Russia will be able to restore even a third of the stockpile they had before the massive missile strikes.
"Russia will use any means and methods to accumulate its capabilities, particularly missile weapons. The fact that they fired so many missiles in the fall and winter...They won't be able to accumulate even a third of that in the period that is left before the fall," Ignat said.
The Air Force also noted that sanctions play an important role in the enemy's lack of missile capability. Because of various restrictions, the aggressor can not set up production at full capacity.
"Production takes quite a long time. Under sanctions, it is not easy to carry it out. So the enemy will probably try to get some additional systems, possibly in other countries. They will be able to accumulate, but it is unlikely that they will be able to have such a capability that they have been accumulating for decades," the Air Force spokesman said.
As a reminder, the UC South believes that Russian troops may carry out the next massive missile attack on Ukraine "closer to the sacred dates for the Kremlin." We are talking about the approach of the so-called Victory Day, which is celebrated in the aggressor country on May 9.
Earlier it was reported that the occupation army changed its tactics of massive missile strikes on Ukrainian territory . After the attacks on our nation's energy infrastructure failed to yield the desired result to the terrorist state, everything about preparing for a Ukrainian counteroffensive will come under the gun.
As reported by OBOZREVATEL, the speaker of the Air Force of the AFU Yuri Ignat said that the occupiers stopped massive missile strikes on Ukrainian cities, as they had in the fall and winter, due to a lack of missiles. During a year of full-scale invasion, the aggressor state used about 850 missiles to hit our infrastructure.
Only verified information we have on our Telegram channel Obozrevatel and on Viber. Don't be fooled by fakes!