Trending:
Putin threatens Kyiv with S-400 missiles from Belarus: the General called the good news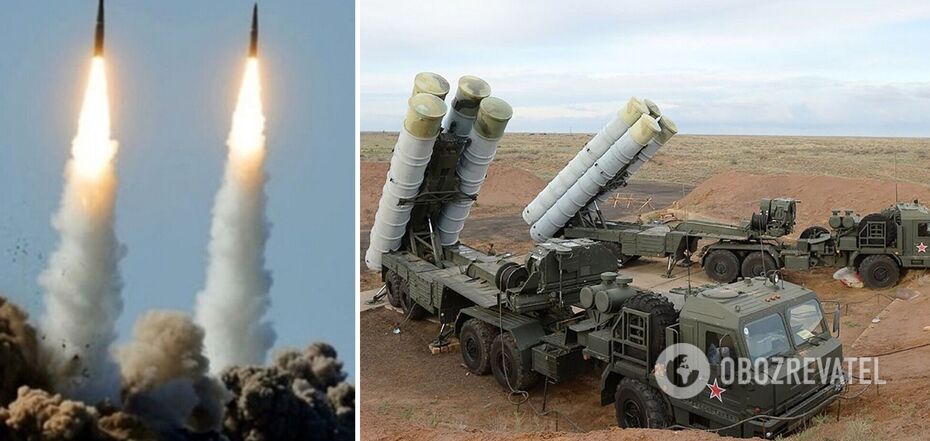 Putin aims S-400 at Kyiv
Russia, the occupying country, has moved S-400 missile systems with a range of up to 200 kilometers to the territory of Belarus. They pose a great threat to the north of Ukraine, particularly to Kyiv.
But the capital is saved by anti-missile systems provided by our country's allies. This opinion was expressed in an exclusive interview with OBOZREVATEL by Lieutenant General Igor Romanenko, former Deputy Chief of the General Staff of the Armed Forces of Ukraine.
"The enemy is moving S-400 missile systems to Belarus. They can fire ground-to-ground missiles up to a range of 200 kilometers. Since their flight time is short, they pose a threat, in particular, directly to Kyiv," he said.
"The capital is saved from them by the work of such complexes as Patriot. If you deploy it in the direction from where the strikes can come, it almost automatically triggers the detection and destruction of missiles," the general explained.
In the context of daily missile and drone attacks on Kiev, he noted that the enemy has a certain lack of accurate missiles, "especially ballistic missiles, such as Iskander, Kalibr. At the same time, Romanenko stressed that our country should not wait until the aggressor's reserves are exhausted. It is necessary to destroy the carriers and launchers of the occupant's missiles.
He also said that Ukraine needed to actively cooperate not only with its partners, but also with the countries that still remain neutral on the issue of strengthening the Ukrainian air and missile defense.
Read the full version of the interview with Igor Romanenko soon on OBOZREVATEL.
As OBOZREVATEL wrote, Ukrainian President Volodymyr Zelensky appealed to the South Korean government about providing our country with air defense equipment and early warning systems for air strikes. He stated that this assistance could save the lives of Ukrainians during attacks by the Russian occupying country.