Trending:
Pope could help save more than 16,000 Ukrainian children abducted by Russia – Petro Poroshenko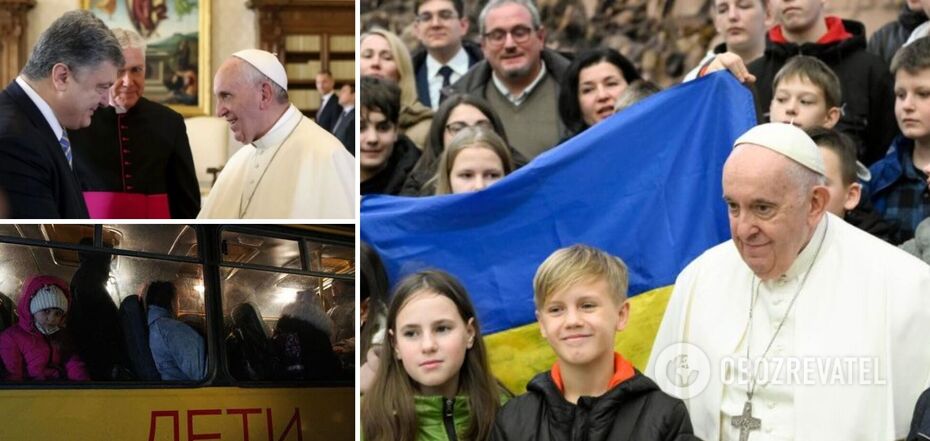 The Ukrainian children illegally deported by Putin from Ukraine need to be returned
Petro Poroshenko said on the Italian Sky TG24 TV channel that Pope Francis could use his international influence and authority to release Ukrainian prisoners and return children deported by Russia.
"During my visit to the Vatican as President of Ukraine, I conveyed an invitation to His Holiness Pope Francis. And we are waiting for him," Poroshenko said.
The fifth president believes that the influence of Pope Francis on the process, for example, of releasing Ukrainian hostages from Russian prisons is possible, and it should be an important humanitarian mission.
"The second position is that we need to return the Ukrainian children that Putin took from Ukraine, the illegally deported children. And we really want to hear the strong voice of Pope Francis in defense of Ukrainian children in Europe," the former president emphasized.
According to Poroshenko, the wise word of Pope Francis and his authority, which can save more than 16 thousand Ukrainian children, are extremely important.
"In this situation, we are counting on Pope Francis. We unequivocally want to demonstrate that the whole world is now with Ukraine, while Russia is in complete isolation," Petro Poroshenko emphasized.