Trending:
Main topic of conversation with Putin: ISW told how Lukashenko is trying to use the deployment of PMC "Wagner" in Belarus in his favour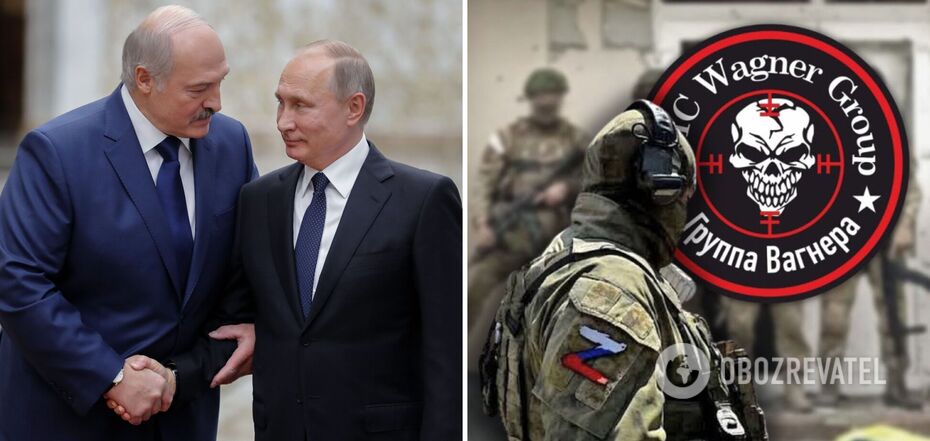 Putin continues to worry about the PMC ''Wagner'' based in Belarus
During the unofficial visit of the self-proclaimed President of Belarus Alexander Lukashenko to St. Petersburg, Russian President Vladimir Putin reiterated his concerns about the threats that may arise from the Wagner Group and its financier Yevgeny Prigozhin. Thus, Putin and Lukashenko discussed issues related to the Wagner group, the Union State and external threats on the borders of Russia and Belarus.
The fact that the meeting was continued may indicate Putin's fears about the activities of Wagner, which Lukashenko failed to dispel. This is reported by analysts at the Institute for the Study of War (ISW).
Lukashenko may intend to use his control over the Wagner group as a means of extracting concessions from Putin. According to a Russian insider source, the Wagner group was the main topic of discussion during the meeting between Putin and Lukashenko. Lukashenko was likely seeking more economic aid to Belarus through cooperation in allied programs.
According to ISW's insider sources, Putin wanted Belarus to become more involved in the war in Ukraine but rejected Lukashenko's suggestion of a show of force by the Belarusian army on the border with Ukraine. Throughout his visit to Russia, Lukashenko likely tried to take advantage of Putin's concerns about the Wagner group to gain favorable terms between Belarus and Russia, rejecting Putin's demands for closer integration into the Union State and support for Russia's war in Ukraine.
We remind that the 11th convoy of PMC "Wagner" arrived in Belarus on Tuesday, July 25. The column includes at least 29 units of automotive equipment.
The U.S. also reported that they were closely monitoring the situation with the deployment of Russian nuclear weapons in Belarus. Washington monitors reports and statements on the matter and makes sure that Russia adheres to its commitments on non-proliferation of nuclear weapons.
Only verified information we have on Obozrevatel's Telegram channel, Threads and Viber. Don't fall for fakes!