"Madyar, defending Bakhmut, tells where his unit has been moved: 'continuing worm detox'"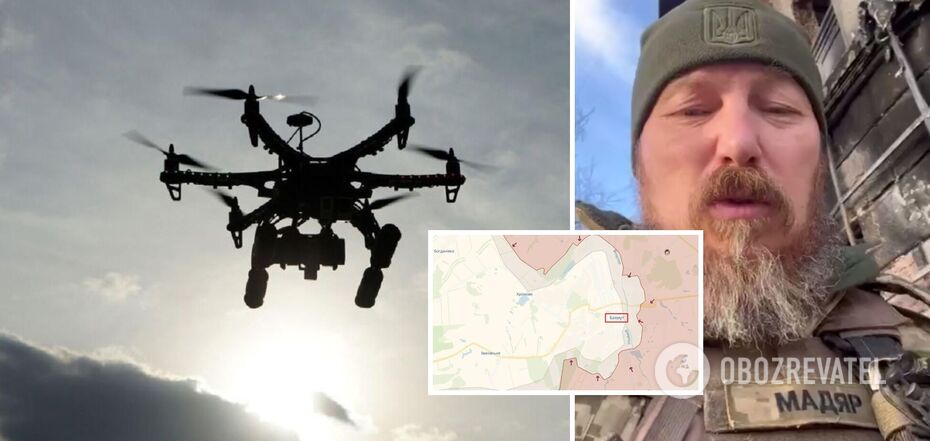 Robert "Madiar" reveals some details about the redeployment of his air reconnaissance units from Bakhmut
Ukrainian soldier Robert Brovdi (call sign "Madyar"), who earlier said that his unit was leaving Bakhmut, Donetsk Region, has clarified: the air reconnaissance units of Ptakhi Madyar under his leadership continue to perform combat tasks in a new responsible area. The servicemen have joined the new special company of unmanned aerial strike systems.
Where exactly the Ptahi Madhara are fighting now, Brovdi did not disclose for security reasons. The relevant post appeared on his Telegram channel on March 5.
"Parallel to this, there is a further manning of the personnel... Not taken, not killed, not returned and not on leave. We continue to detox worms and will do so until Victory," Brovdi wrote.
He added that he was proud of the enthusiasm and courage of the soldiers who were holding the Bahmut fort. "Equal to all other sections of the front, but Bakhmut has become a close city for me," our defender admitted.
Recall: the General Staff of the Armed Forces of Ukraine earlier reported that the Defense Forces have not withdrawn from Bakhmut and continue to fight the enemy in this difficult section of the front.
The occupiers are trying to create a "cauldron" in the settlement, although they are suffering huge losses. The Institute for the Study of War said that the Ukrainian forces have a much better chance to withdraw from Bakhmut in a controlled manner than to be surrounded. Analysts also believe that the Defence Forces will still be able to hold their position in the town.
As OBOZREVATEL wrote:
- In recent days, reports have been circulating online about the alleged withdrawal of Ukrainian troops from Bakhmut, with the Russians already celebrating its "encirclement". However, the Eastern Group of Forces has refuted these fakes.
- Bakhmut's deputy mayor, Oleksandr Marchenko, said that street battles between Russian occupation troops and Ukrainian defenders were continuing in the town. The Russian Federation has no control over the settlement.
Only verified information on our Telegram channel Obozrevatel and Viber. Don't be fooled by fakes!