Trending:
ISW: an unofficial deal between Putin's chief of staff and Prirozhin's official arranged behind Shoigu's back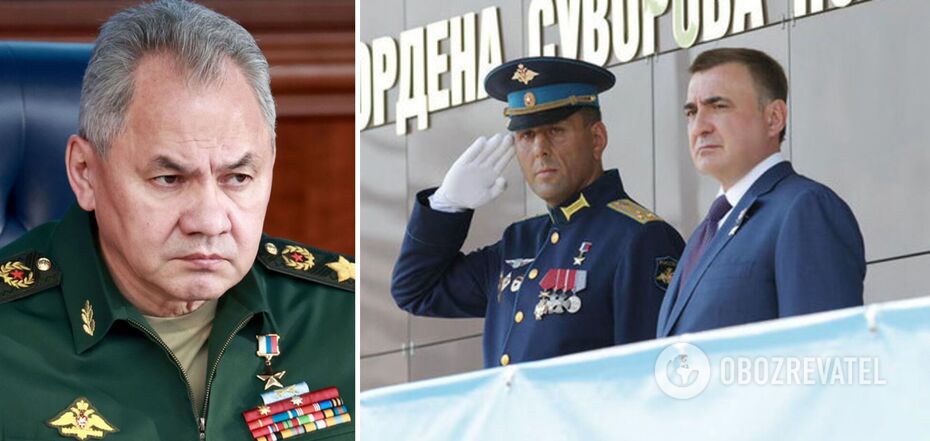 Dyumin achieved the reinstatement of dismissed General Seliverstov
Russian Tula Region Governor Alexei Dyumin has facilitated the reinstatement of Major General Vladimir Seliverstov, commander of the Russian 106th Airborne Division of the Russian Armed Forces. Anton Vaino, the chief of staff of the Russian Presidential Administration, was his accomplice whom he met on July 21 and who is trying to remove the aggressor country's Defense Minister Sergei Shoigu from his post.
This is stated in the report of the American Institute for the Study of War (Institute for the Study of War, ISW) of August 4. The analysts recalled that Russian propagandists had earlier announced Seliverstov's dismissal on July 14 "for unknown reasons." The speculations then stated that it might have been due to his reputation for protecting the interests of his soldiers.
ISW concluded that Seliverstov's dismissal may have been part of an ongoing purge of "unruly" commanders on July 15.
An unnamed source told the "VCHK-OGPU" Russian Telegram channel (allegedly linked to Russian security forces) that Dyumin bypassed the Russian Defense Ministry to reinstate Seliverstov through Vaino and Putin's administration.
It was noted that Dyumin's decision to bypass the military chain of command had already caused conflicts between Putin's administration and Shoigu and that Dyumin was trying to remove Shoigu from his position. Dyumin allegedly tried to prevent Seliverstov's dismissal during his visit to Moscow on July 14 but failed.
"If true, Dyumin probably favored Seliverstov in opposition to Shoigu or Russian Chief of General Staff Army General Valery Gerasimov or because the headquarters of the 106th Airborne Division is located in the Tula region," the ISW report said.
Analysts noted that Vaino holds one of the most influential positions in Putin's entourage and has reportedly served as an intermediary between the Kremlin chief and figures such as PMC Wagner owner Yevgeny Prigozhin.
Dyumin's successful meeting with Vaino indicates that "elected" members of Putin's administration are capable of overturning and undermining decisions made by the Russian Defense Ministry. ISW continues to believe that the Kremlin's chronic disregard for the Russian chain of command is likely hampering Shoigu and Gerasimov in their efforts to quell insubordination and establish full control over Russian troops in Ukraine, the report said.
As reported by OBOZREVATEL:
- Occupiers from the 106th Airborne Division of the Russian Armed Forces are fighting against Ukraine in the Bakhmut direction. Seliverstov recently allegedly appealed to the Russian high command because of poor conditions and lack of supplies. This could have led to his removal.
- National Security and Defense Council Secretary Oleksiy Danilov said that the occupiers can dream all they want about a repeat of the "march on Kyiv," but it is more likely that the Kremlin will have to respond to a second march on Moscow.
- To find out what the provocations of the Wagner group and Lukashenko on the border with the EU mean, read our material.
Only verified information we have in Telegram-channel Obozrevatel, Threads and Viber. Do not fall for fakes!